Overall, 2021 was a great year here at Check Cherry: improved market conditions allowed our customers to thrive. While the first quarter was still slow, the rest of 2021 showed substantial booking volume.
Around this time last year, revenue collected for our customers was down 54.3% Y/Y. That steep drop was the direct result of the pandemic and canceled events. I'm happy to share revenue collected on the Check Cherry platform is up 294.1% when compared to this time last year.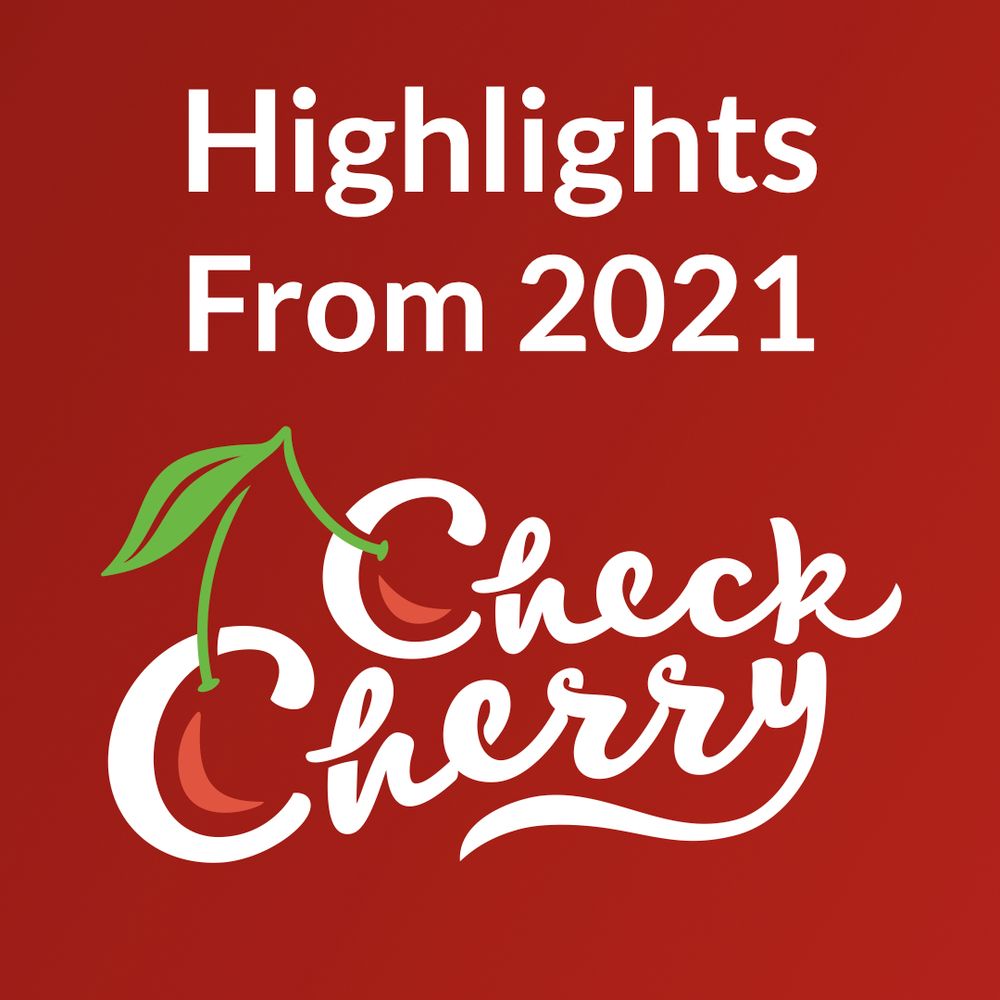 Platform Developments
We made meaningful progress on improving Check Cherry's online booking software last year. Just like the previous years, we listened to you, implemented customer feedback, and laid the groundwork for more exciting changes to come. A big thank you to all of you who took the time to let us know how Check Cherry could be better.
Here are some highlights from 2021:
Payment Enhancements
We redesigned the workflow for making payments and added support for Apple Pay and Google Pay. You can also save client cards and charge them at a later time. We strongly believe payments are a core to Check Cherry and represent one of the more significant opportunities to help our customers grow by making it easy to get paid. In 2022, we want to continue enhancing payment features.
Flex Pricing
Developing a system that encourages a standardized way of selling with packages yet offers enough flexibility to reflect real-world situations is one of the more considerable challenges we face.
In 2021, we introduced Flex Pricing, so you can automatically add surcharges or discounts based on several factors. Common examples include increased pricing for high-demand dates such as New Year's Eve and discounts for bookings scheduled on less demanding dates such as weekdays.
Flex pricing has been a popular feature, and we see more opportunities to help you hone in one of the perfect pricing strategies so you can maximize profitability.
Multi-date Bookings
We finally added support for multiple dates and times per booking. It was a long outstanding feature request, and it required quite a bit of work to make it happen. It feels good to get this one behind us, and we see more opportunities to leverage the underlying changes to make Check Cherry better in the future.
So if you're booking multi-day events or selling two packages to the same client with different start and end times, Check Cherry has a solid solution to help manage more complex bookings.
Custom Booking Questions
Another frequent feature request was to allow you to collect more information during the booking process. I'm happy to say we found a paradigm that meets our need to standardize data and offer high-fidelity software with your need to ask questions specific to how you do business.
With Custom Questions, you can add optional or required questions to the booking engine. This first iteration is only available during the online booking process, but we plan to bring them to proposals and mini sessions in the future.
Date Only Scheduling Mode
Most of you bill hourly or at a flat rate per package. However, some charge a daily/weekend rate for event space or equipment rentals. In 2021, we added a new scheduling mode allowing for packages to bill based on a daily rate. We're always excited about expanding the usefulness of Check Cherry and look forward to seeing how this feature develops in 2022.
Unit-Based Pricing
A common feature request from event space owners, real estate photographers, and caterers was an elegant solution to vary pricing by quantity, such as guest count or square footage.
New in 2021, you can now configure packages to charge based on Unit Pricing. This new option also works well with Check Cherry's add-on system and allows an opportunity for add-on prices to increase as the number of units increases.
Better Mini Sessions
In 2021, our mini session scheduling feature set continued to improve. For example, you can now sell add-ons with mini-sessions giving you another option to help maximize revenue. We also added the opportunity to offer discount codes giving you another marketing tool to sell better. Check Cherry's questionnaires were also brought to mini sessions, so it's easy to collect more data after the initial booking. We made the process of rescheduling mini sessions a lot more intuitive, and mini session clients can now save a card on file for future use.
Performance Improvements
Fast page load times matter, and I'm happy to share 95% of Check Cherry web requests are complete within 735ms or less. That's the result of work we performed in 2021, including improved image processing, upgraded servers, more robust message processing, and more.
Reporting Upgrades
Giving you excellent access to your data has always been important to us. This year we added support for saving reports for frequent access. We also added shortcuts to standard periods such as "Last Quarter", "Last Month", and "This Year". There were also several smaller changes such as sorting by booking total and filtering by staff or customers account.
Better Booking Attachments
We enhanced features for attaching files to bookings adding both client-level and staff-level permissions. You can now add attachments to be seen only by staff members or admins. You can also add an attachment that links to a document stored in the cloud, such as Google Drive, which is a great way to share a document such as a staff guide while managing it in one place.
QR Codes Everywhere
It seems like QR Codes have officially hit the mainstream. In 2021, we added the option to insert QR Codes in Automated Messages, and anywhere you can copy a link in Check Cherry, you can also generate a QR Code. So if you are looking for an easy way for people to start the online booking process in person, just grab the QR code and drop them right into the booking engine.
Questionnaire Improvements
To reduce confusion, we renamed Forms to Questionnaires. We added signature and file upload field types as options for your clients and staff to complete. We also added an option to upload an image as a label, giving customers more context when filling out a questionnaire.
New Integrations
Check Cherry integrated with the popular photo booth backdrop provider PB Backdrops in 2021. Now you can pull in hundreds of awesome backdrop designs to give your clients more options. You can also set prices for all backdrops in a category, so it's easy to charge extra for any backdrops you don't already own, but include the ones you already own for free.
Better Client Accounts
We enhanced features for user accounts, and you can now add multiple client accounts to a booking. Furthermore, there are options to hide pricing for client accounts and prevent a specific client from receiving automated messaging, which can be used to give wedding planners and other third parties access to the booking.
Easier Automated Messages
We updated the UI for managing Automated Messages. With tags and previews, it's now easier than ever to review, preview and organize your email and text message templates. We also added the option to pull in some templates when manually crafting a new message from Check Cherry.
Proposals Builder Enhancements
The process of building proposals is easier than ever. Check Cherry is now more thoughtful about which options will be shown and required based on your package settings.
Tons of smaller stuff
As usual, much of the software development work completed was smaller in scope and not highlight-worthy. However, these minor changes add up in significant ways, and over time they make Check Cherry more enjoyable, more reliable, and just overall better.
Looking at 2022
We're excited about 2022. Check Cherry has come so far over the years, and we'll have an opportunity to continue improving our service and making it even better.
Thank you for being a customer and helping us create something unique. We love seeing our customers do well and are excited to introduce new ways to help you thrive in 2022.