If you're running a mobile bartending business, creating packages is a great way to increase sales because it will make it easier for people to buy. I this article will give you some tips and tricks for crafting the perfect packages for your mobile bartending business.
Alcohol Not-included
Many mobile bartending businesses will seek a liquor license. As such, the examples in this article assume you are not providing alcohol as part of a mobile bartending package price. Be sure to check the laws of your area to ensure you comply.
Mobile Bartending Package and Pricing Factors
There are several considerations when designing your mobile bartending packages. Depending on your market, you may use any combination of these factors to ensure you are operating profitably and delivering what customers want.
Guest Size
Long wait times is a surefire way to have an unhappy client. To keep wait times reasonable, many mobile bartenders will request estimates for the number of guests for an event. You should provide multiple bartenders for more significant events (75+ people), and offering packages based on the guest size makes a lot of sense.
Length of Event
Knowing how long you'll be working is a key component in estimating costs and supplies. The longer the event, the more you'll need to pay staff working the gig and the more supplies your need for guests.
Indoor/Outdoor Location
It's a good idea to find out if you'll be setting up outdoors or indoors because it may change the requirements. For example, if you need to provide shade and secure a tent for outdoor events. Special accommodations will cost more because you need the equipment and more time to set up.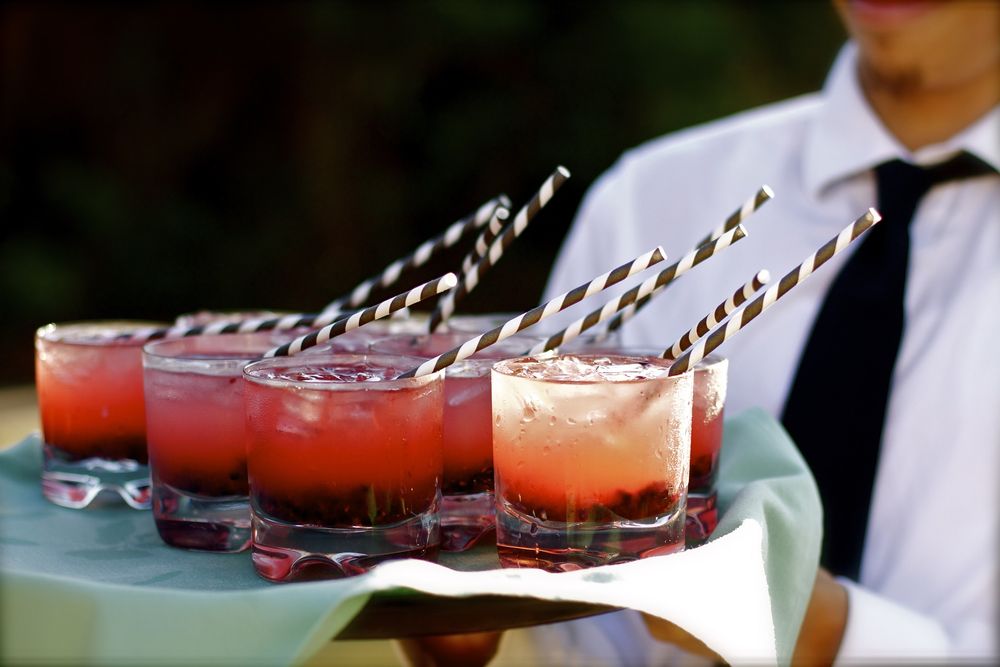 Travel Fees
Charging travel fees is a common practice for mobile bartender businesses. One will often travel for free within a 25-mile radius and charge a per-mile fee to a venue outside the normal service area.
👉 Tip: Be sure to use a quality mobile bartending CRM like Check Cherry, which include automatic travel fee calculations.
Bar Setup
Your mobile bartending business may have multiple bar setup options. For example, a basic setup that is smaller, easy to transport, yet less impressive will cost less. On the other hand, a horse trailer converted into a bar will command a higher price point.
Bartender Only
There may be times when the only thing a client needs is a bartender. A "Bartender Only" package will simply provide staff. The client will provide all the related supplies, alcohol, and bar setup.
Included Supplies
It's a good idea to include basic supplies in each package. Commonly included items are plasticware, ice, mixers, garnishes, napkins, and garnishes.
👉 Suggested Article: Mobile Bar Business Plan
Standard Mixers
The number of mixers can also be an important part of your packages. Common mixers include Coke, Diet Coke, cranberry juice, orange juice, tonic water, and soda water. This package setup can be great for clients who do not want a set menu but prefer to have a more generic bar experience.
Custom Cocktail Menu
Creating a craft cocktail menu for the event can be an excellent option for premium packages. It will allow you to be creative and demonstrate that your company is a top-tier service provider.
Add-ons
Upselling clients with additional add-ons is a great way to increase sales. Common add-ons include premium cups, ice, a coffee bar, more mixers, high-top tables, photo booths, party games, and more.
👉 Tip: The best booking software for mobile bartenders will make upselling with add-ons easy.