Photographer Booking Software
Everything you need to schedule clients, sign agreements, get paid, stay organized and look like a pro.
"It's the perfect end to end online booking and payment solution. It has made my work so much easier, and its convenient for my clients to click to select their session, sign the contract, and pay. I love it! Not to mention, their customer service is on point. Quick response time and open to suggestions. Fantastic!"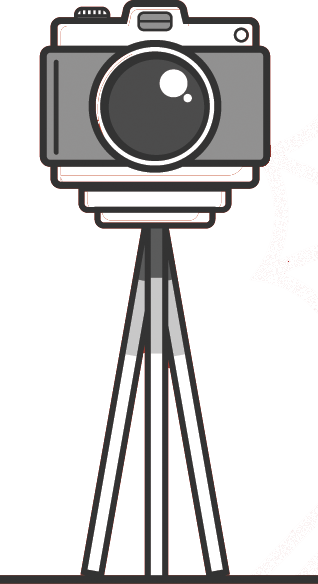 Contracts, Signatures, Deposits
Upload your terms and streamline the process of acquiring signature for both self-service booking and proposals.
Start by adding a package from your list of services.
Optionally tack-on recommended add-ons.
Request a signature, collect a deposit and close the sale.
Make one-off changes to pricing, terms and more.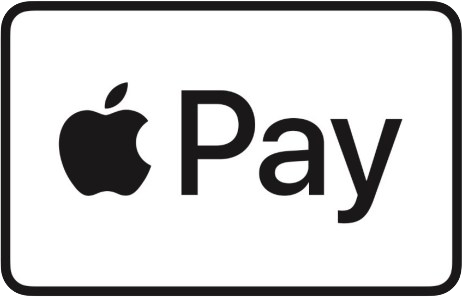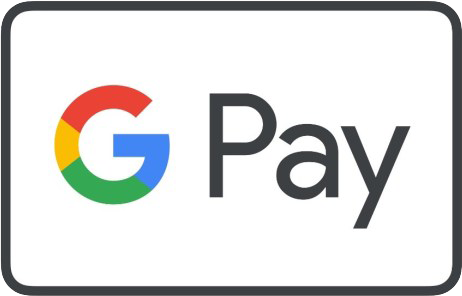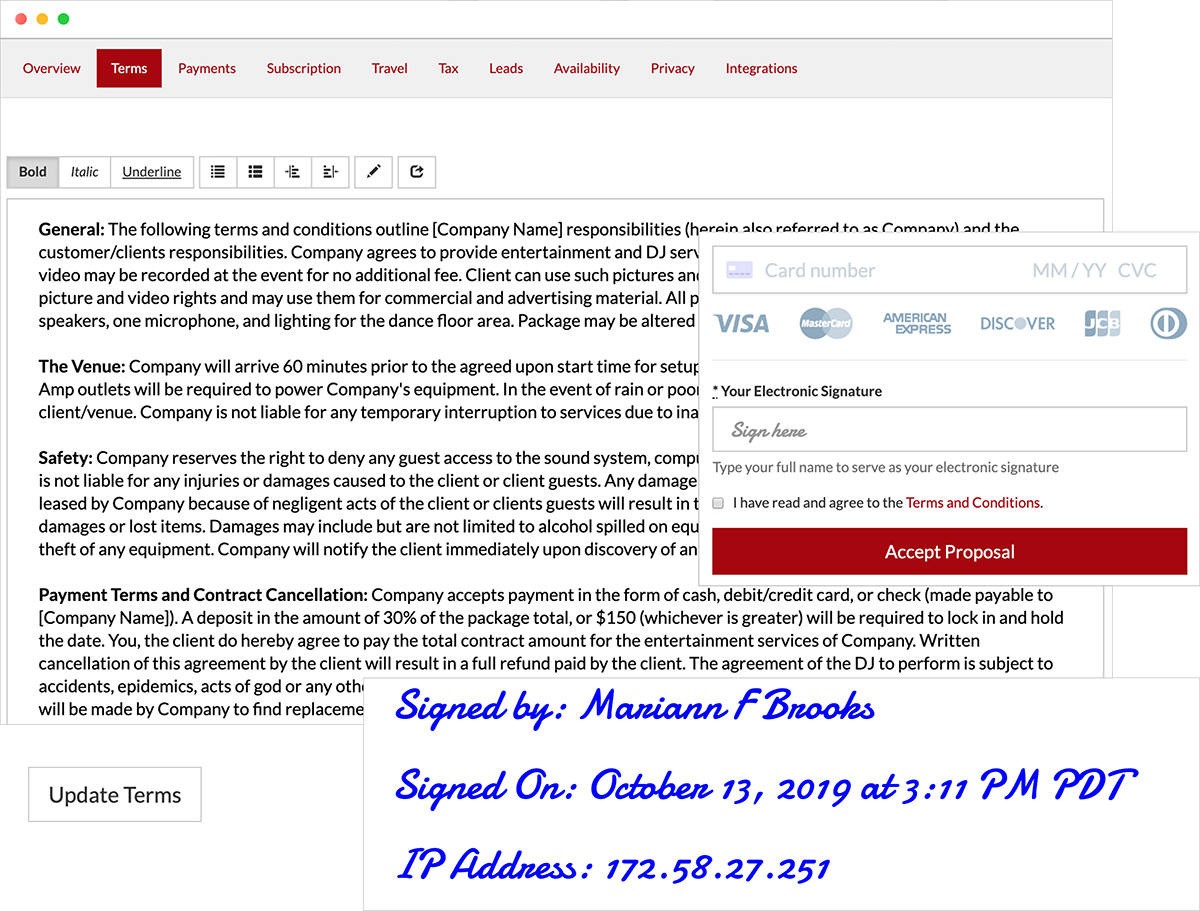 Learn more by watching this short video:
Invoices
Never manually craft or update an invoice again. Your clients will love the 24/7 access to professional looking invoices they can print or download.
Automatically generated with each new sale.
Automatically updated when:

Your client makes a payment.
You add a discount.
Services are added or removed.

Tax can be automatically applied.
Travel fees can be automatically applied.
Override pricing and terms for those one-off situation.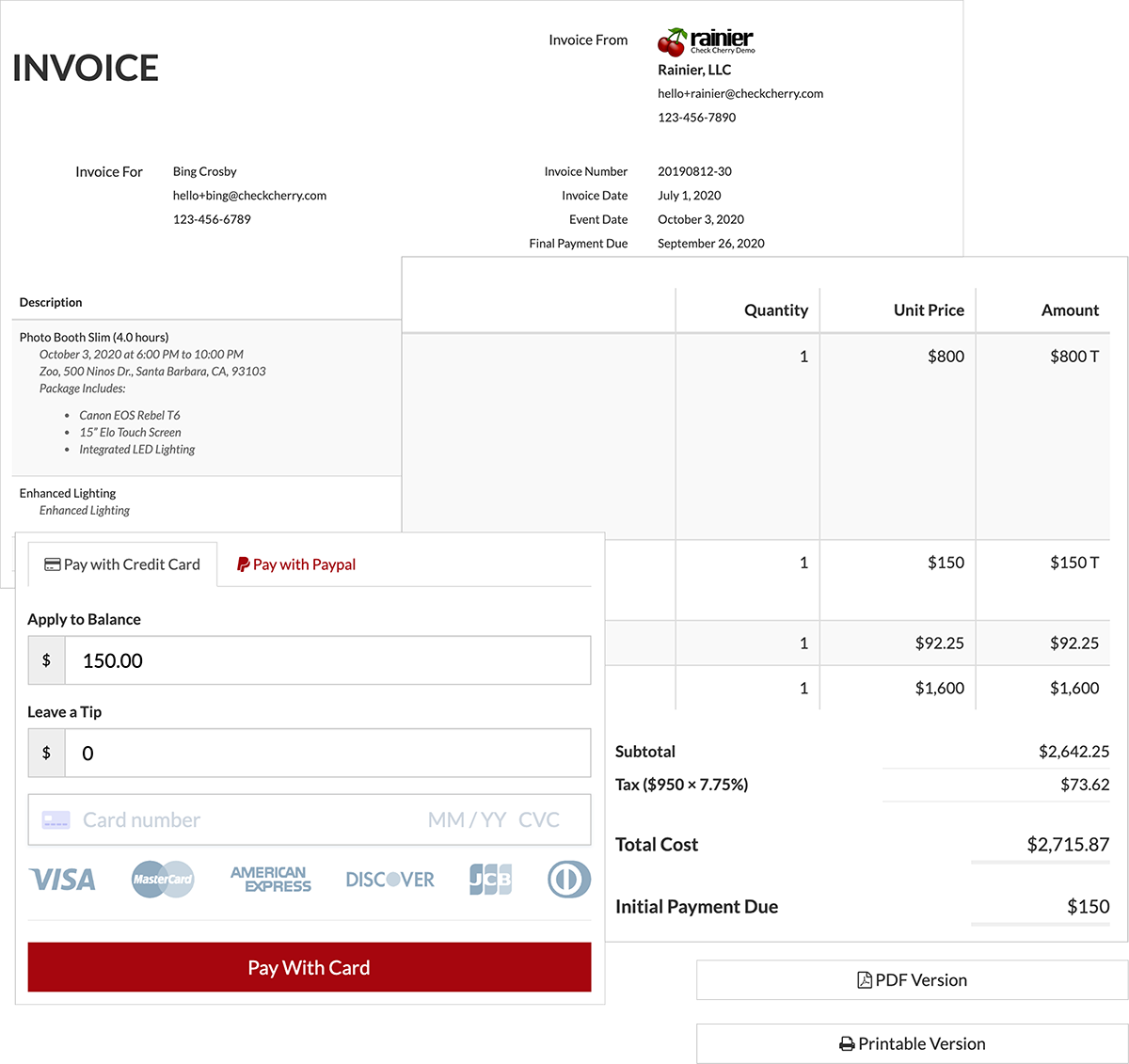 True Online Booking
Allow clients to click a button on your website and truly book your services. They'll be selecting a package, signing off on your terms and paying the deposit. They'll love how easy and convenient it is to start doing business with your company.
Set and manage your availability.
Configure your package and deposit preferences.
Upsell with add-ons.
Automatically calculate pricing including tax and travel.
Offer coupons and discounts to drive more sales.
Looks great on your client's phone, tablet or laptop.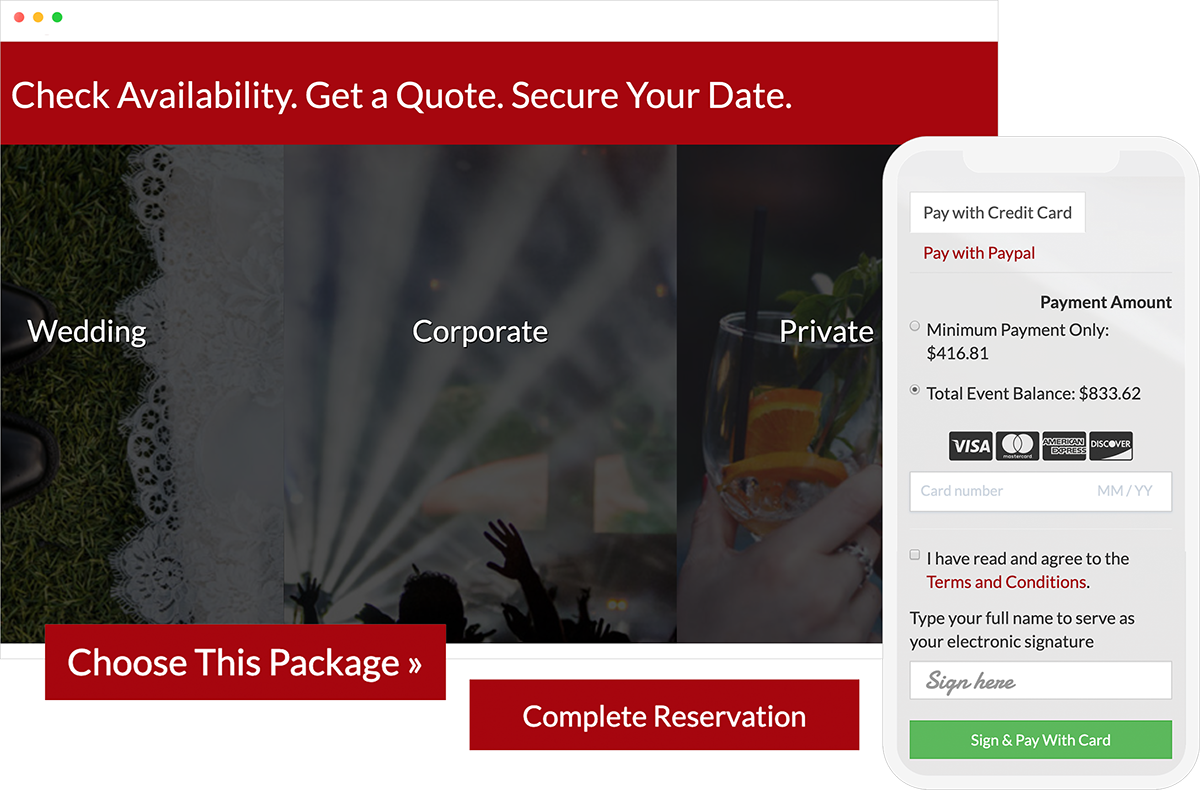 "Within a day of incorporating the button into my website, I got a booking."
Calendars
All your bookings in one spot, updated automatically easily viewed online or synced to another device.
Maintain both company and individual staff calendars
Toggle visibility of bookings, proposals and time-off.
Sync any calendar onto a phone or computer and use your preferred calendar app.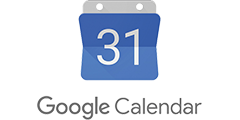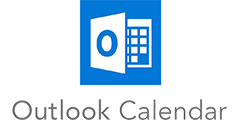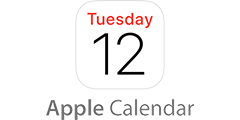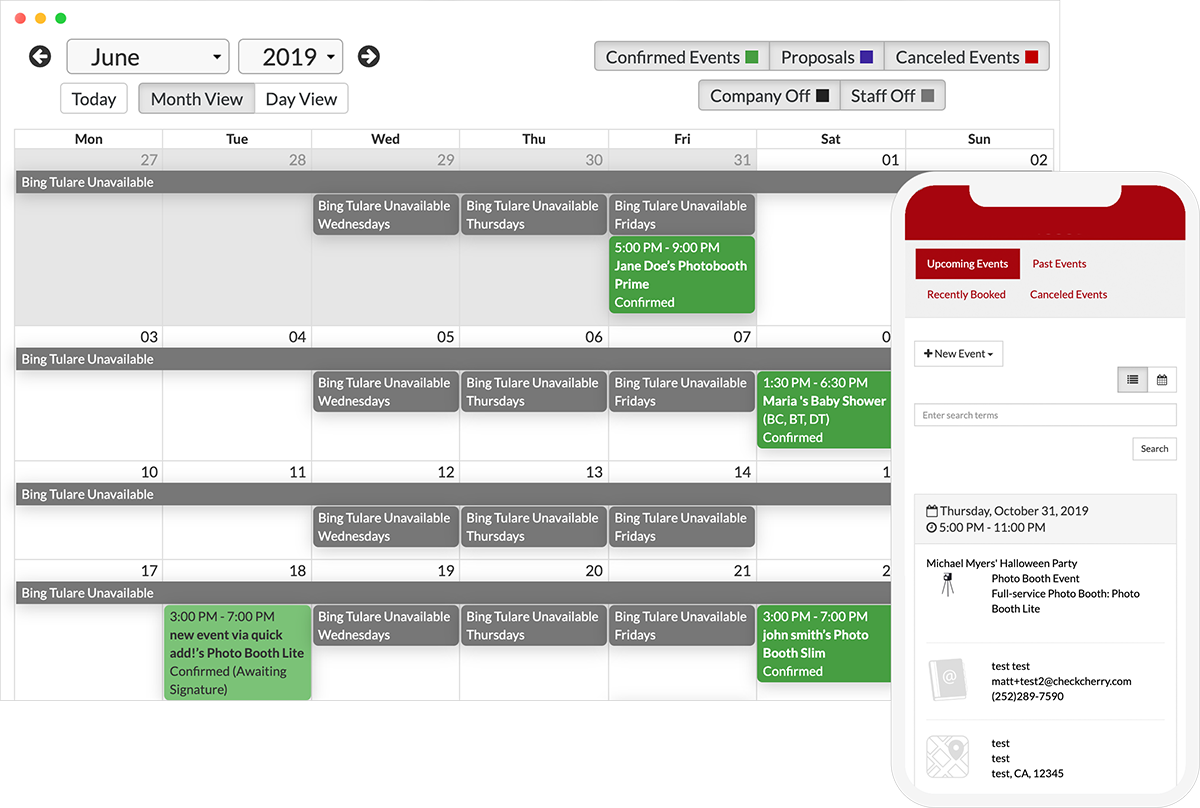 It's time to book more photography clients online.
Experience Check Cherry as a client by making a test booking.