"If you want a visually stunning booking system...choose Check Cherry."
"They are both impressive for us business owners and our clients. Their tech support is unmatched, better than any other CRM system I've ever worked with and their pricing is just amazing. Within a day of incorporating the button into my website, I got a booking. Being in the business of memories myself, I want something that makes me super memorable, and they have done that and more. So don't second guess, you guys! Sign up for their trial and get on the success train! ✨😘💎🦄🤩"
~ Mara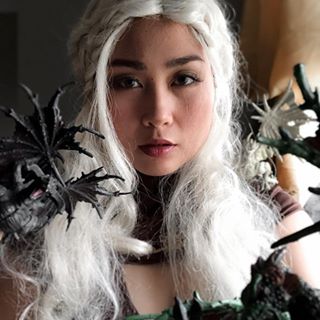 Choose a plan and get started.
Standard
Best for new businesses and part-timers.
30 Upcoming Bookings

~ 1-144 bookings per year

2 Admin Accounts
2 Brands
$
29
USD per month
$348 billed annually
Growth
Best for growing businesses and full-timers.
100 Upcoming Bookings

~ 145-480 bookings per year

5 Admin Accounts
4 Brands
$
59
USD per month
$708 billed annually
Unlimited
Best for businesses with high volume and more staff.
Unlimited Bookings

~ 481+ bookings per year

10 Admin Accounts
6 Brands
$
139
USD per month
$1668 billed annually
14-day Free Trial.
No card required.
"I have to admit that I was hesitant to switch software after 3 years in business but I needed something that gave me more for my money. Check Cherry has done exactly that! Their support is phenomenal! Quick to get answers and the software was so easy to learn. LOVE, LOVE, LOVE Check Cherry."
~ Geana, Owner of Oh Snap! Photo Booth & Geana Hayes Photography
Find out what our customers love most about us.
Check Cherry has tons of of reviews.
Here's what's included with your plan.
Have questions? Chat with us. 👋
Standard
Growth
Unlimited
Upcoming Bookings

These are confirmed bookings with a date in the future. Bookings in the past do not count.

30

Most Popular

100

Full-timers

Unlimited

High Volume

Admin Accounts

User accounts with admin privileges.

2
5
10

Get more $5/mo

Brands

Each brand has a different logo, email, and color scheme.

2
4
6

Get more $10/mo

Staff Accounts

Assign staff accounts to work bookings.

Unlimited
Unlimited
Unlimited
Client Accounts

Let clients manage their booking.

Unlimited
Unlimited
Unlimited
Proposals / Quotes

Craft the perfect offer, send it out with email or text for signature and deposit.

Unlimited
Unlimited
Unlimited
iOS & Android App

Manage bookings, proposals, leads, availability and much more with the all new Check Cherry Mobile!

✅
✅
✅
Online Booking / Scheduling

People are going to ❤️ booking you online because it's 2023 after all.

✅
✅
✅
Invoices

Automatically generated and updated with each booking and payment.

✅
✅
✅
Contracts

Automatically insert the perfect contract based on service, package, or add-on.

✅
✅
✅
Signatures

Ensure every booking has a signed agreement. CYA!

✅
✅
✅
Staff Scheduling

Assign staff to bookings, send reminders and more.

✅
✅
✅
Expense Tracking

Record your expenses. Generate profit & loss statements.

✅
✅
✅
Accept Cards Online

Clients can pay online using any major credit card. Apple Pay and Google Pay.

2.9%


+ 30¢ USD

2.9%


+ 30¢ USD

2.9%


+ 30¢ USD

Calendar Sync

Stuff automatically shows on all your calendars.

✅
✅
✅
Multiple Services

E.g., headshots, photo booths, bartending, anything.

✅
✅
✅
Package Manager

Add and organize your packages to make buying easier.

✅
✅
✅
Add-ons

Create optional upsells based on package.

✅
✅
✅
Leads

Collect and manage your lead leads.

✅
✅
✅
Flex Pricing

Earn more by automatically adding surcharges or discounts based on demand.

✅
✅
✅
Availability Manager

You'll never be double-booked again. Easy to configure and extremely powerful.

✅
✅
✅
Client Portal

Collaborate with clients, allow for self-service booking management.

✅
✅
✅
Automated Emails

Send booking confirmations, payment reminders, staff alerts and more.

✅
✅
✅
Automated SMS/Text

Twillio account is required. Additional fees apply.

✅
✅
✅
Checklists

Automatically or manually build to-do lists and checklists for each booking.

✅
✅
✅
Mini Sessions

Allow clients to pick a slot, sign, and pay for each mini.

✅
✅
✅
Lead Forms

Embed traditional web forms directly into your website to collect leads.

✅
✅
✅
Designs

Customers can browse a gallery and select designs. Great for photo booth templates.

✅
✅
✅
Discounts / Coupons

Run online ads and entice buyers with special offers.

✅
✅
✅
Travel Fees

Offer free travel within a set range, charge more based on extra miles/kilometers.

✅
✅
✅
Sales Tax

Automatically calculate the right sales tax with each booking/proposal.

✅
✅
✅
Questionnaires

Automatically generate questionnaires for you or the client to fill out.

✅
✅
✅
Zapier Integration

Integrate Check Cherry with over 2,000+ Zapier apps.

✅
✅
✅
Reporting

Export bookings, view outstanding payments, message history, and more.

✅
✅
✅
Crappy Customer Support

Check Cherry has amazingly helpful chat support. Try it now to just say hi! 👋

❌
❌
❌
"clients love it just as much as we do"
"LOVE Check Cherry! LOVE THEM! I Tried Many Many Systems...and really, CheckCherry is by far, the easiest to get going.
When I landed on Check Cherry, I was blown away, I was UP and RUNNING is less than 5 minutes. 60 Minutes later, my site looked amazing + all my complicated customizable were already in and working. I can not see myself running my photo booth business without them. The only thing that is better then their tool is their service ... I would highly recommend Check Cherry as my tool of choice."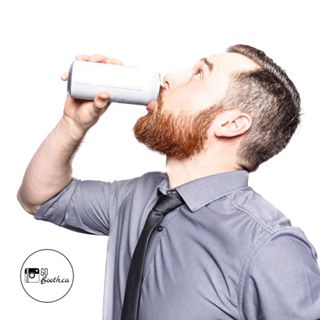 What is counted as an "Upcoming Booking"?
An "Upcoming Booking" is a confirmed/signed booking on your calendar with a date in the future. After you provided your services for the booking, it will be in the past and not counted against your total.
Most customers fall under our Basic Plan. As your business grows, it's easy to move plans. Charges are automatically prorated, we'll give you plenty of warning. We even add in a grace buffer of a few events, so you don't miss a sale.
How long does it take to setup?
We've seen people up and running in less than an hour. Naturally, it depends on the size and complexity of your business. If you already productized your services (offer packages and add-ons), you'll be up in the running in a jiffy. If you need help at any point, chat with us, and we'll point you in the right direction.
Do you offer a free trial?
Yes. We currently offer a 14-day free trial. Just select a plan, complete registrations and you'll have full access to all the features for the plan you select. If you need more time, just let us know and we can extend the trial.
Can I cancel anytime?
Absolutely. Cancel at any time and Check Cherry will no longer bill you. We're serious: if you're not happy with the service, we don't want your money. Our goal is to deliver value to your business.
Can I upgrade at anytime?
Absolutely. As your business grows, you may need to change plans. At any point, you can upgrade your plan, and we'll prorate the balance due based on any portion of the current plan you have not used. You can also start with a monthly plan and move to an annual plan at any time.
How does the money back guarantee work?
Within the first 60 days of starting your Free Trial, you can request a refund and we'll give you your money back regardless of the reason.
Is it a month to month contract?
We offer both monthly and annual plans. You can choose a monthly plan, and you'll be billed once per month. If you want a yearly plan, you'll be charged once per year and save some money.
"Not only is Check Cherry an essential business tool, the user support is unparalleled."