Platform Overview

Everything you need to increase sales, run your business and wow your clients.
True Online Booking
Allow clients to click a button on your website and truly book your services. They'll be selecting a package, signing off on your terms and paying the deposit. They'll love how easy and convenient it is to start doing business with your company.
Set and manage your availability.
Configure your package and deposit preferences.
Upsell with add-ons.
Automatically calculate pricing including tax and travel.
Offer coupons and discounts to drive more sales.
Looks great on your client's phone, tablet or laptop.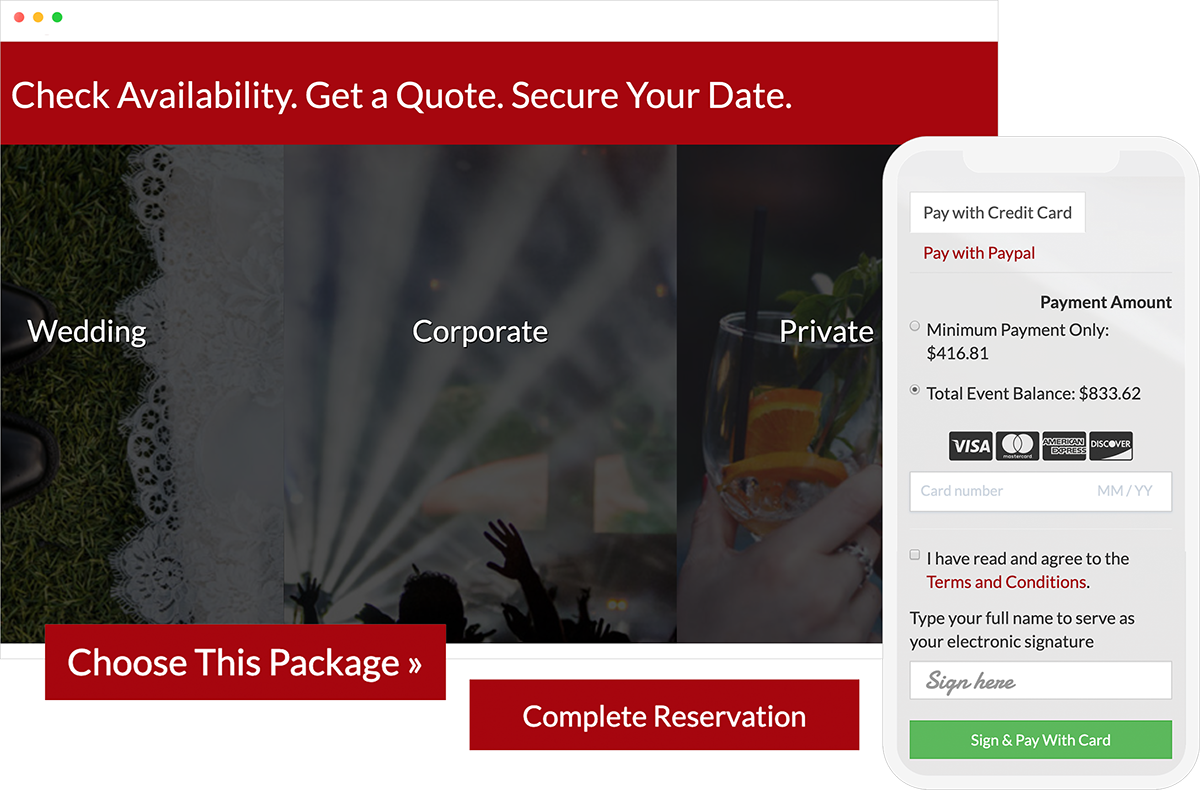 "Within a day of incorporating the button into my website, I got a booking."
Availability Done Right
Avoid being overbooked or under equipped. Check Cherry makes it easy to manage the availability of your staff, equipment and more.
Assign staff to work events, provide them with a schedule and an ability to set time off.
Manage the availability of your inventory.
Set booking limits for your company as a whole and individual packages or services.
Track the availability of add-ons.
Manually set blockout dates for packages or services.
Set your availability for any given any given day of the week.
Bundle items to manage and limit more complex situations such as collection of equipment offered with a package or add-on.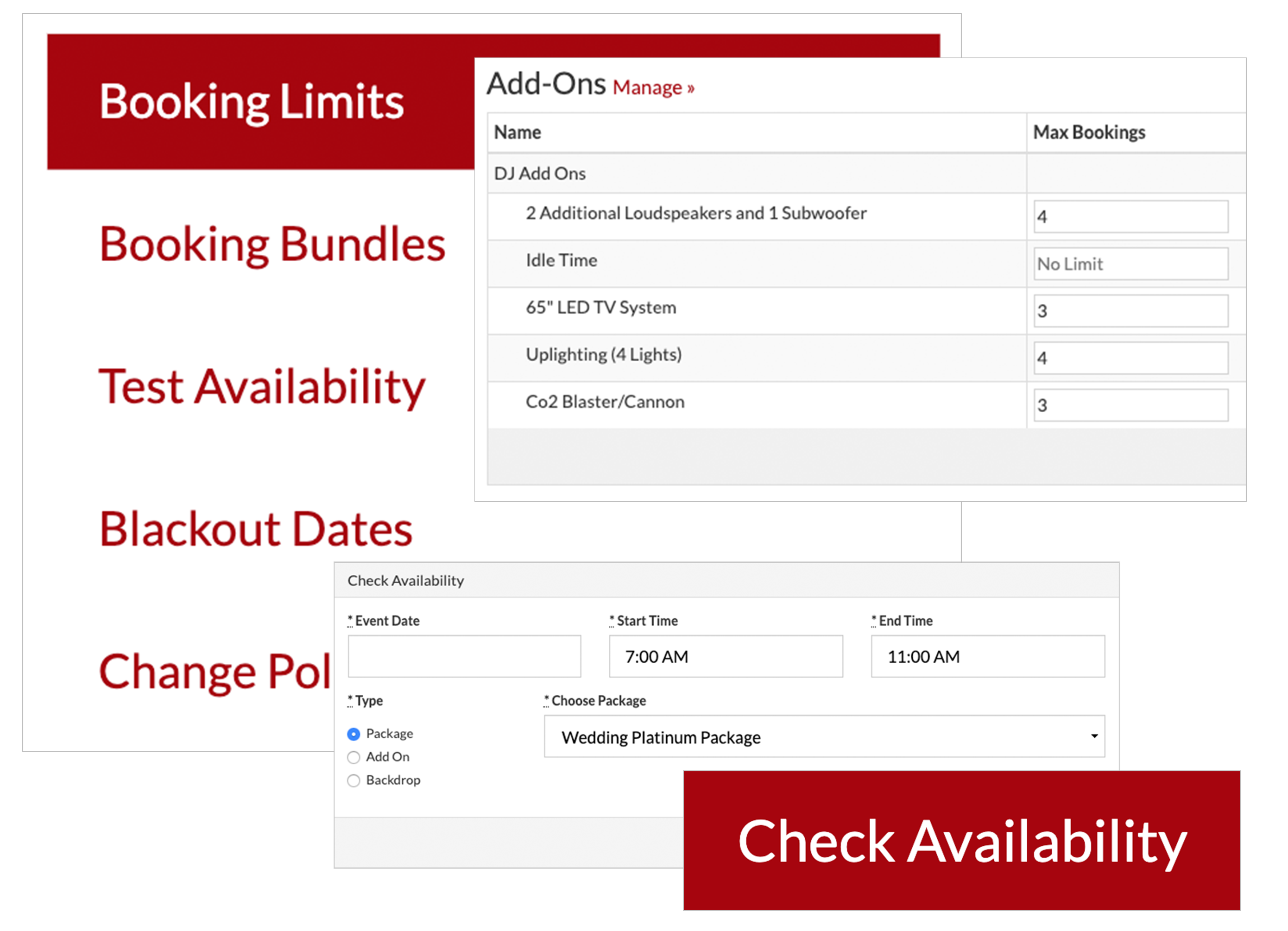 Send your clients beautiful and impressive proposals that convert.
Creation starts with a base package.
Add additional services and add-ons.
Send your client a special link.
Track proposal views via location.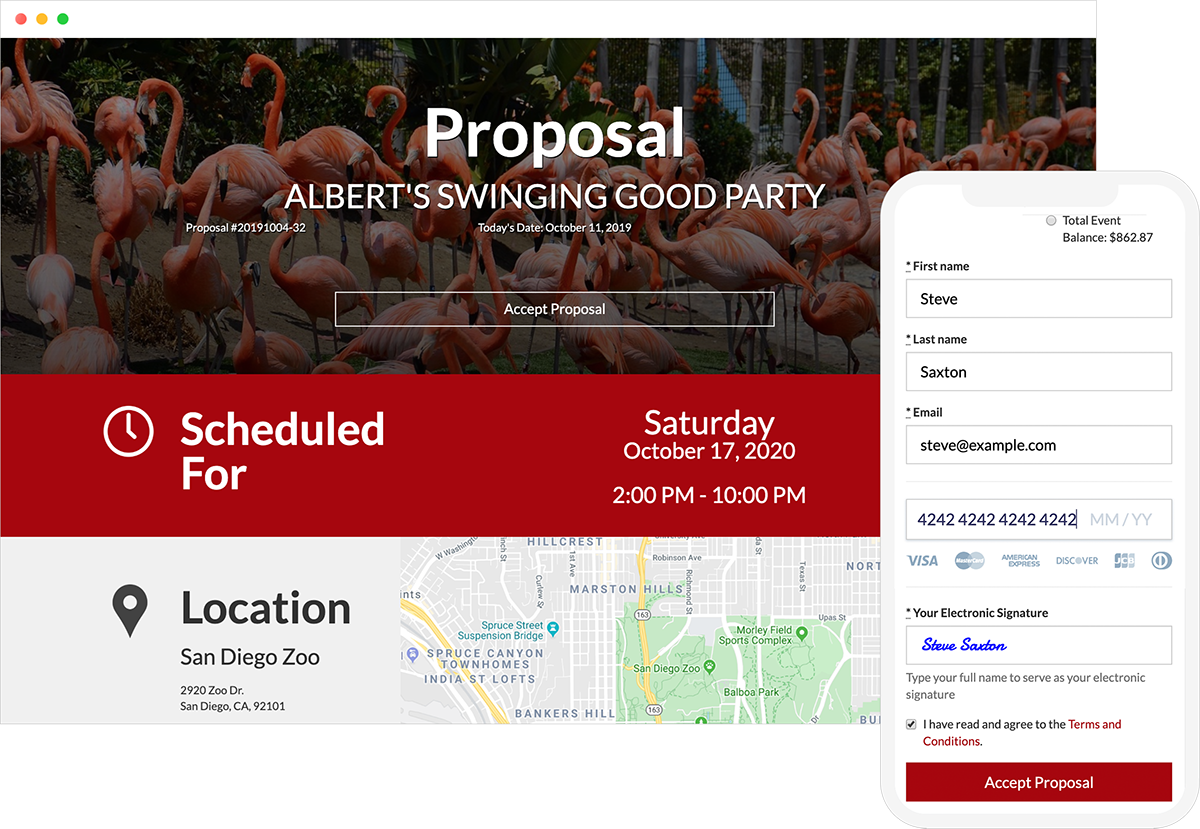 Contracts, Signatures, Deposits
Upload your terms and streamline the process of acquiring signature for both self-service booking and proposals.
Start by adding a package from your list of services.
Optionally tack-on recommended add-ons.
Request a signature, collect a deposit and close the sale.
Make one-off changes to pricing, terms and more.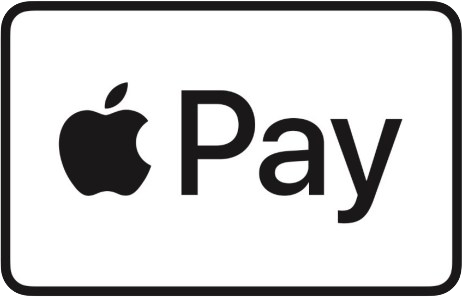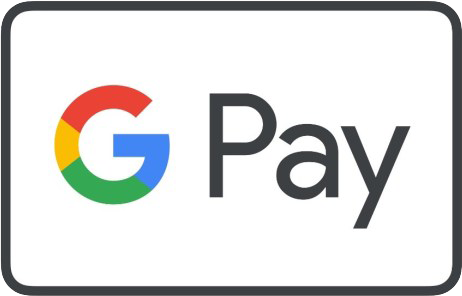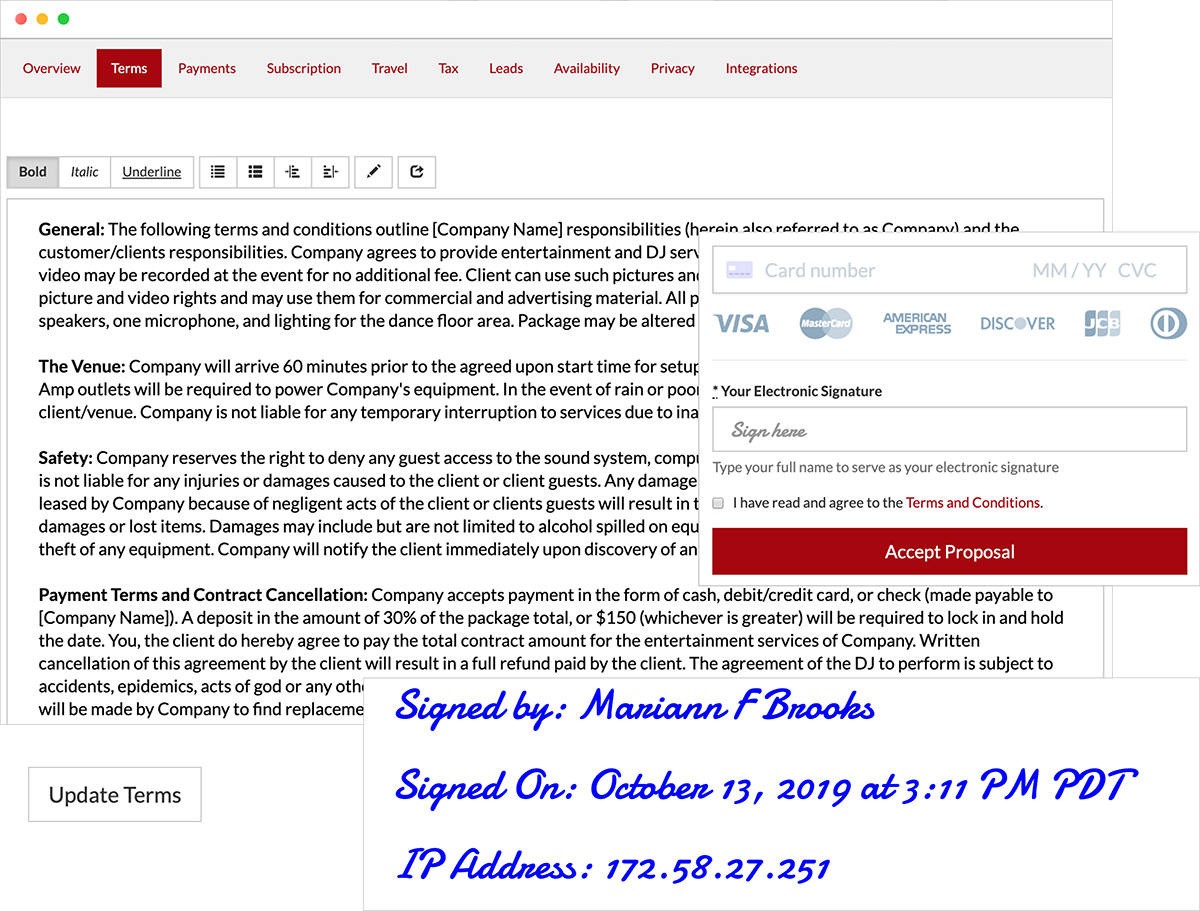 Invoices
Never manually craft or update an invoice again. Your clients will love the 24/7 access to professional looking invoices they can print or download.
Automatically generated with each new sale.
Automatically updated when:

Your client makes a payment.
You add a discount.
Services are added or removed.

Tax can be automatically applied.
Travel fees can be automatically applied.
Override pricing and terms for those one-off situation.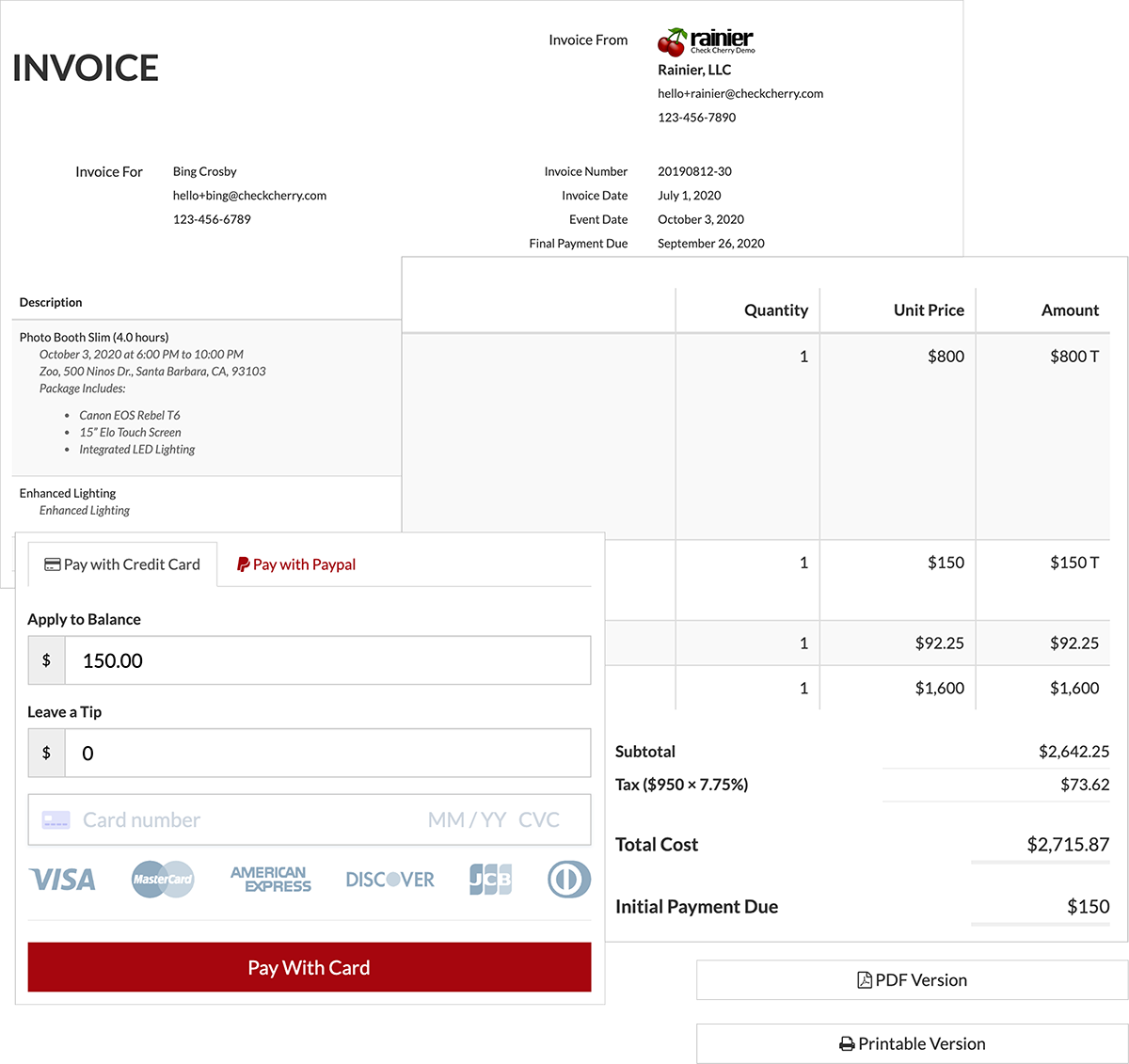 Calendars
All your bookings in one spot, updated automatically easily viewed online or synced to another device.
Maintain both company and individual staff calendars
Toggle visibility of bookings, proposals and time-off.
Sync any calendar onto a phone or computer and use your preferred calendar app.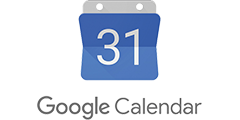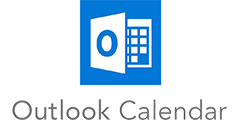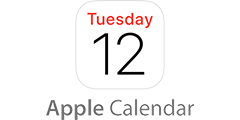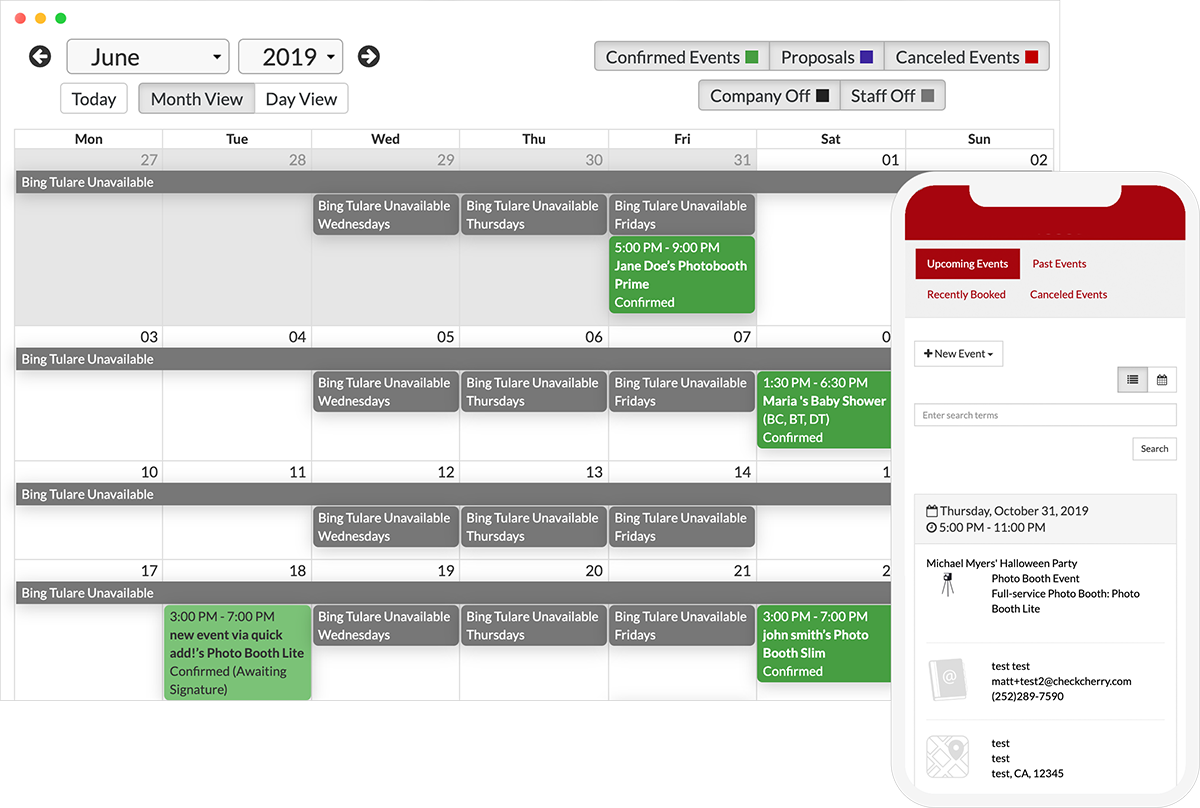 Messages
Effortlessly maintain accurate records of your client communication and see how people interact with each email.
All future replies to any email originating from Check Cherry will automatically be logged.
There's no need to for your team or client to log into Check Cherry to communicate after the initial message.
Know if a client opened and email or clicked a link within each message.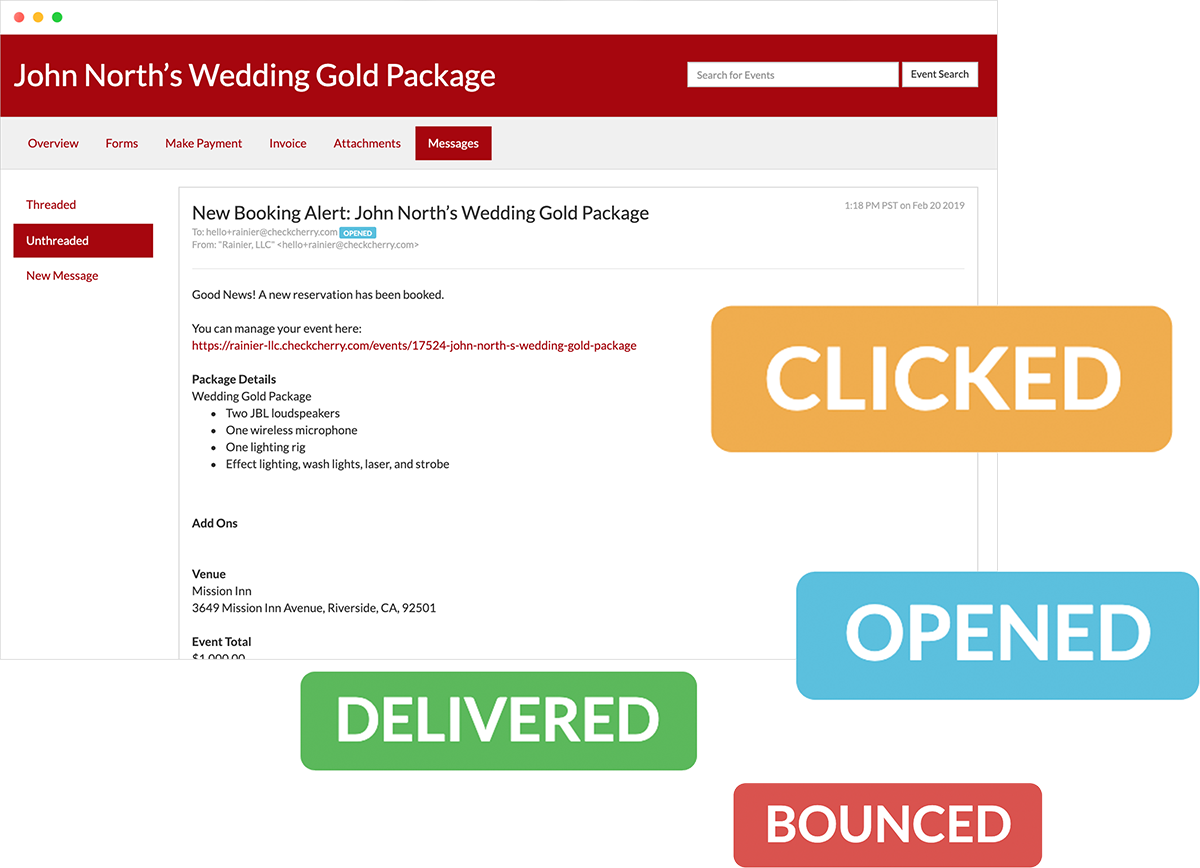 Checklists
Never forget a task, to-do or your equipment again. With checklists you can
Manage a to-do list for each booking.
Manage an equipment list for each booking.
Auto generate checklists based on package or add-on.
Set permissions for your staff.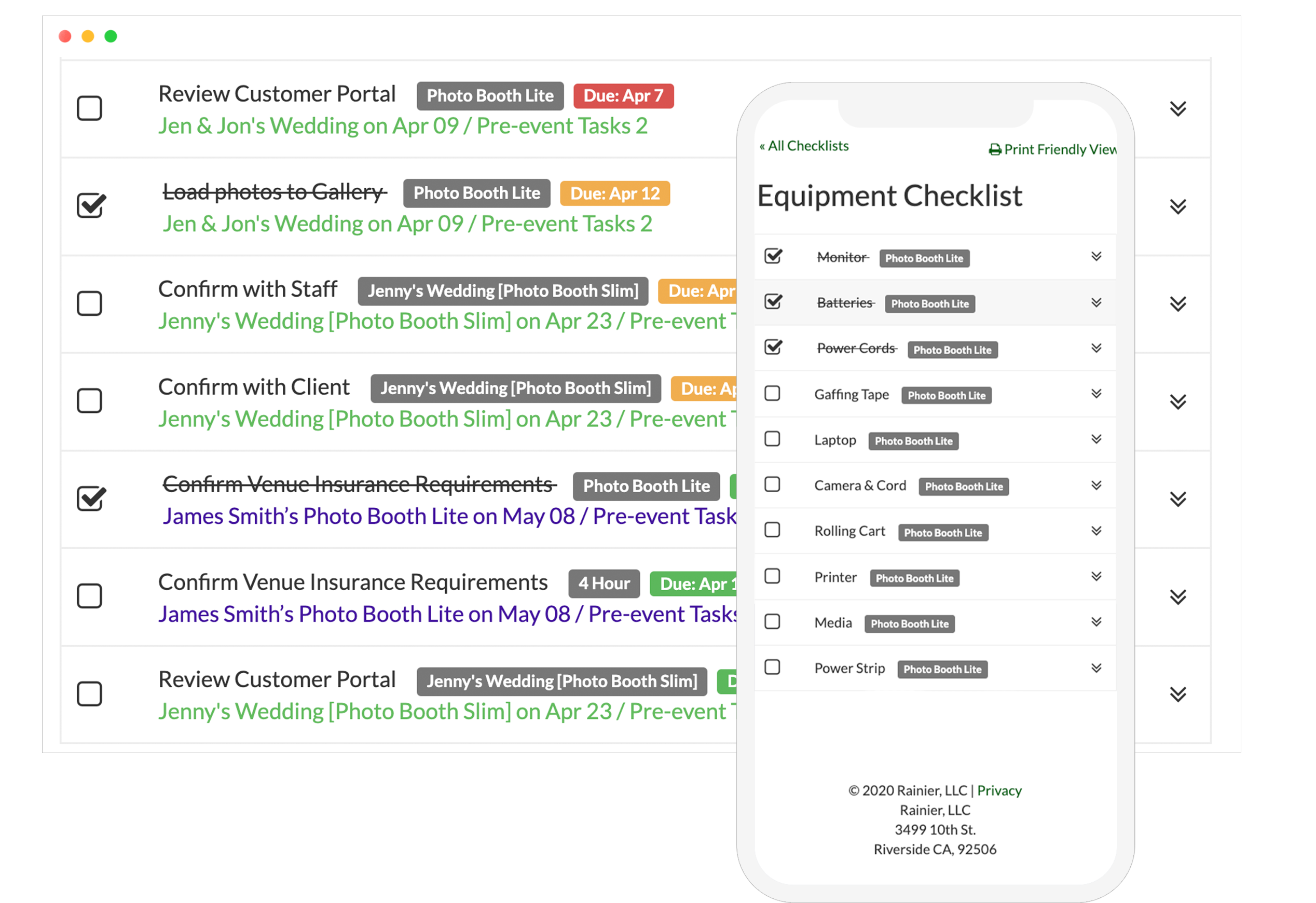 Tax Calculations
Sales tax calculations suck. There's no need to manually calculate sales tax for each booking in order to collect the right amount.
Allow for some of your services to taxable while others are tax exempt.
Set tax rates based on geographic zones so you can follow your accountant's advice.
Automatically pull the tax rate based on the address of a booking via TaxJar.
Easily override the tax rate of any booking for exempt organizations.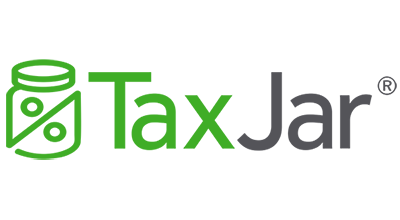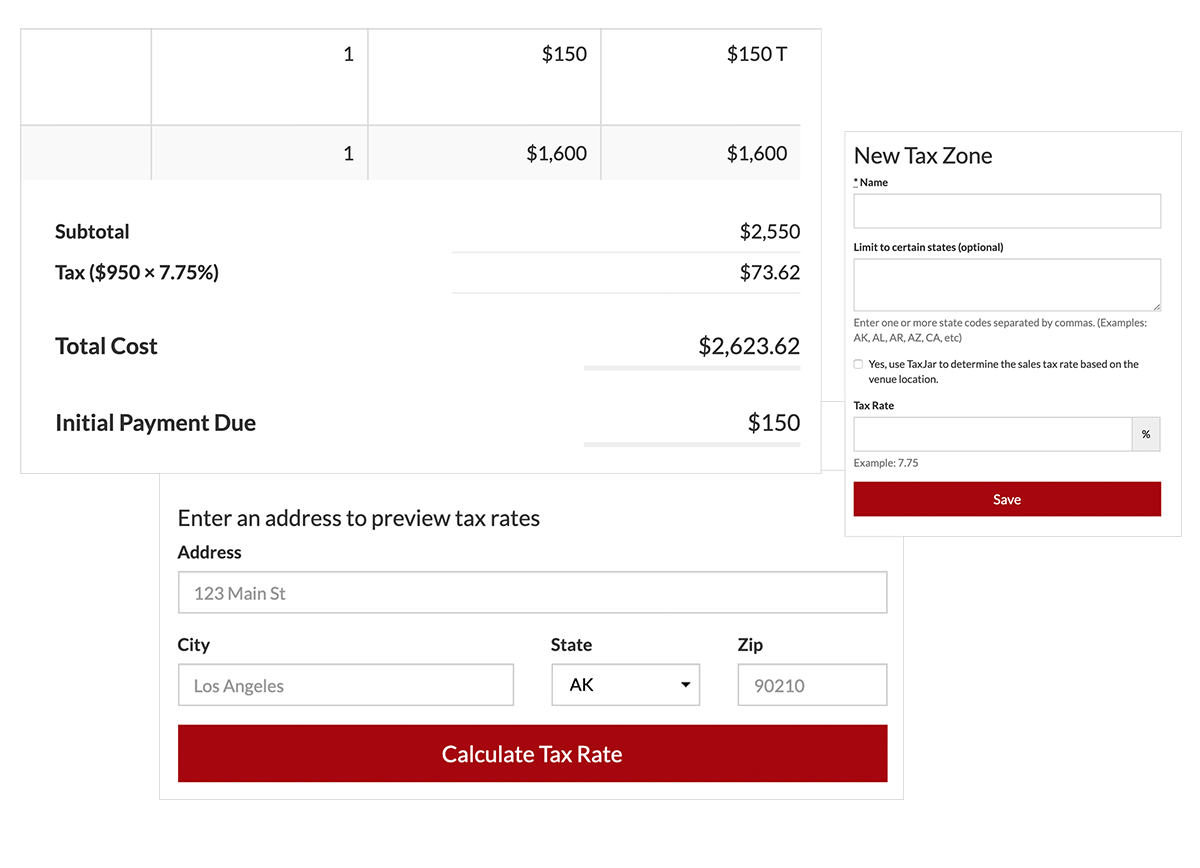 Travel Fees
Automatically calculate and apply travel fees to each new proposal and self-service booking.
Setup multiple Travel Zones.
Allow for a free tier of travel.
Charge based on the distance or set a flat rate.
Customize the originating address for each Travel Zone.
Prevent new self-service bookings outside your Travel Zones.
Mobile App
Our new mobile app for iOS and Android makes it easier than ever to manage your business on the go.
Create and send proposals
See events, proposals, leads and blockout dates on our unified calendar
Track and manage leads
Stay on top of todos
Availability management tools
Manage your bookings including questionnaires, checklists, designs, invoices, and much more!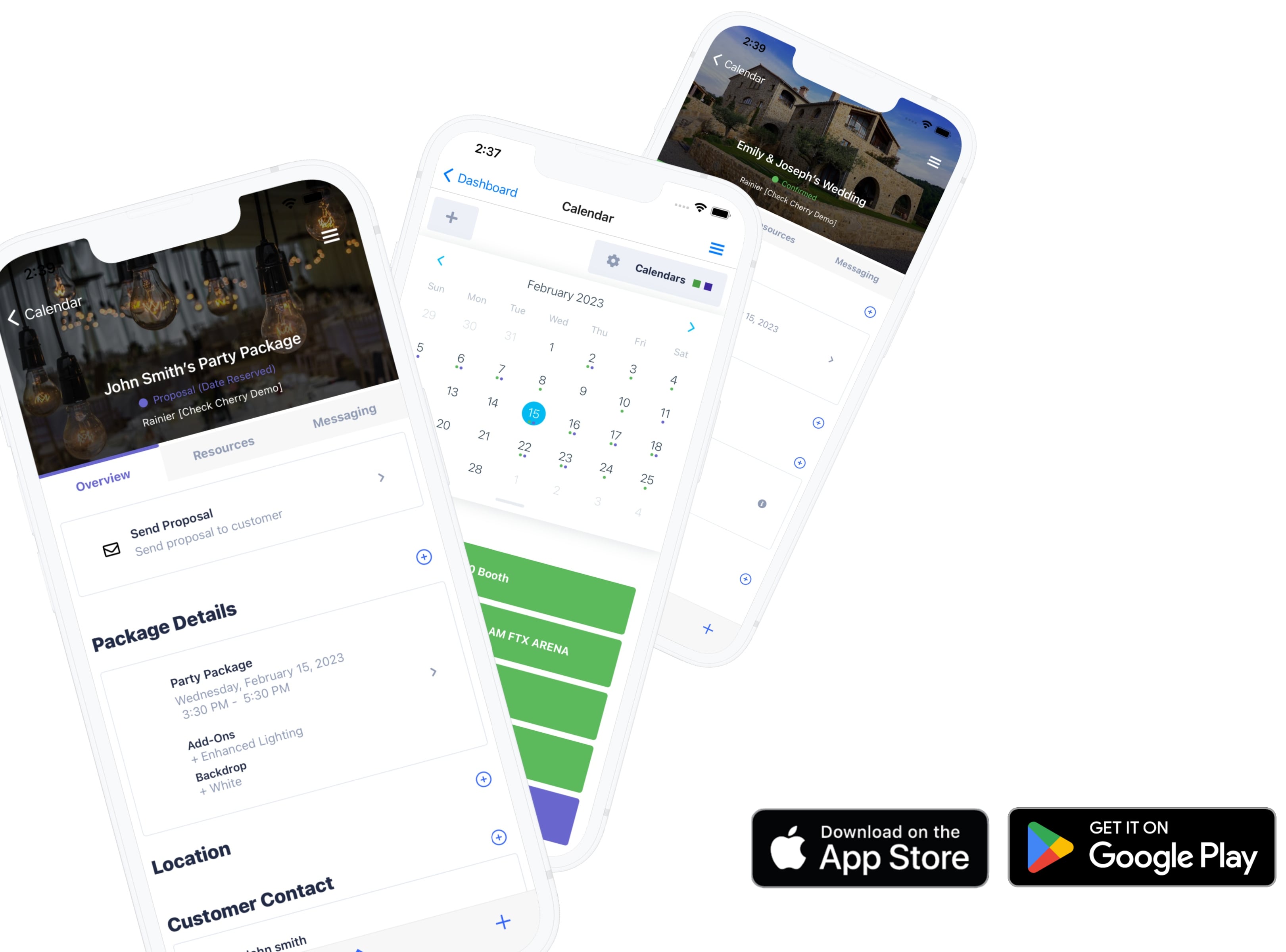 Learn more about what's included with each plan.
Just start a chat with us if you have specific questions.
Standard
Growth
Unlimited
Upcoming Bookings

These are confirmed bookings with a date in the future. Bookings in the past do not count.

30

Most Popular

100

Full-timers

Unlimited

High Volume

Admin Accounts

User accounts with admin privileges.

2
5
10

Get more $5/mo

Brands

Each brand has a different logo, email, and color scheme.

2
4
6

Get more $10/mo

Staff Accounts

Assign staff accounts to work bookings.

Unlimited
Unlimited
Unlimited
Client Accounts

Let clients manage their booking.

Unlimited
Unlimited
Unlimited
Proposals / Quotes

Craft the perfect offer, send it out with email or text for signature and deposit.

Unlimited
Unlimited
Unlimited
iOS & Android App

Manage bookings, proposals, leads, availability and much more with the all new Check Cherry Mobile!

✅
✅
✅
Online Booking / Scheduling

People are going to ❤️ booking you online because it's 2023 after all.

✅
✅
✅
Invoices

Automatically generated and updated with each booking and payment.

✅
✅
✅
Contracts

Automatically insert the perfect contract based on service, package, or add-on.

✅
✅
✅
Signatures

Ensure every booking has a signed agreement. CYA!

✅
✅
✅
Staff Scheduling

Assign staff to bookings, send reminders and more.

✅
✅
✅
Expense Tracking

Record your expenses. Generate profit & loss statements.

✅
✅
✅
Accept Cards Online

Clients can pay online using any major credit card. Apple Pay and Google Pay.

2.9%


+ 30¢ USD

2.9%


+ 30¢ USD

2.9%


+ 30¢ USD

Calendar Sync

Stuff automatically shows on all your calendars.

✅
✅
✅
Multiple Services

E.g., headshots, photo booths, bartending, anything.

✅
✅
✅
Package Manager

Add and organize your packages to make buying easier.

✅
✅
✅
Add-ons

Create optional upsells based on package.

✅
✅
✅
Leads

Collect and manage your lead leads.

✅
✅
✅
Flex Pricing

Earn more by automatically adding surcharges or discounts based on demand.

✅
✅
✅
Availability Manager

You'll never be double-booked again. Easy to configure and extremely powerful.

✅
✅
✅
Client Portal

Collaborate with clients, allow for self-service booking management.

✅
✅
✅
Automated Emails

Send booking confirmations, payment reminders, staff alerts and more.

✅
✅
✅
Automated SMS/Text

Twillio account is required. Additional fees apply.

✅
✅
✅
Checklists

Automatically or manually build to-do lists and checklists for each booking.

✅
✅
✅
Mini Sessions

Allow clients to pick a slot, sign, and pay for each mini.

✅
✅
✅
Lead Forms

Embed traditional web forms directly into your website to collect leads.

✅
✅
✅
Designs

Customers can browse a gallery and select designs. Great for photo booth templates.

✅
✅
✅
Discounts / Coupons

Run online ads and entice buyers with special offers.

✅
✅
✅
Travel Fees

Offer free travel within a set range, charge more based on extra miles/kilometers.

✅
✅
✅
Sales Tax

Automatically calculate the right sales tax with each booking/proposal.

✅
✅
✅
Questionnaires

Automatically generate questionnaires for you or the client to fill out.

✅
✅
✅
Zapier Integration

Integrate Check Cherry with over 2,000+ Zapier apps.

✅
✅
✅
Reporting

Export bookings, view outstanding payments, message history, and more.

✅
✅
✅
Crappy Customer Support

Check Cherry has amazingly helpful chat support. Try it now to just say hi! 👋

❌
❌
❌
People will ❤️ how easy it is to book you online.