At Check Cherry, we love getting to know our customers, and it's extra fun when they share their success stories. This article is about Dollop Photobooths, their fantastic photo booth concept, and how they used Check Cherry's mini session scheduling feature to pull it off and scale up after going viral on TikTok.
The Concept
Rent a pop-up studio space in a convenient central location.
Dollop chose Cross Street Exchange, a famous work & leisure hub with a high-rise office building & old shophouses turned into stores & eateries.
Transform the space into a high-quality studio.
With years of experience from taking tens of thousands of unforgettable portraits, Dollop created a high-quality photo booth studio utilizing professional-level cameras and studio-quality lighting.
Sell access to the studio in short time slots for a reasonable price.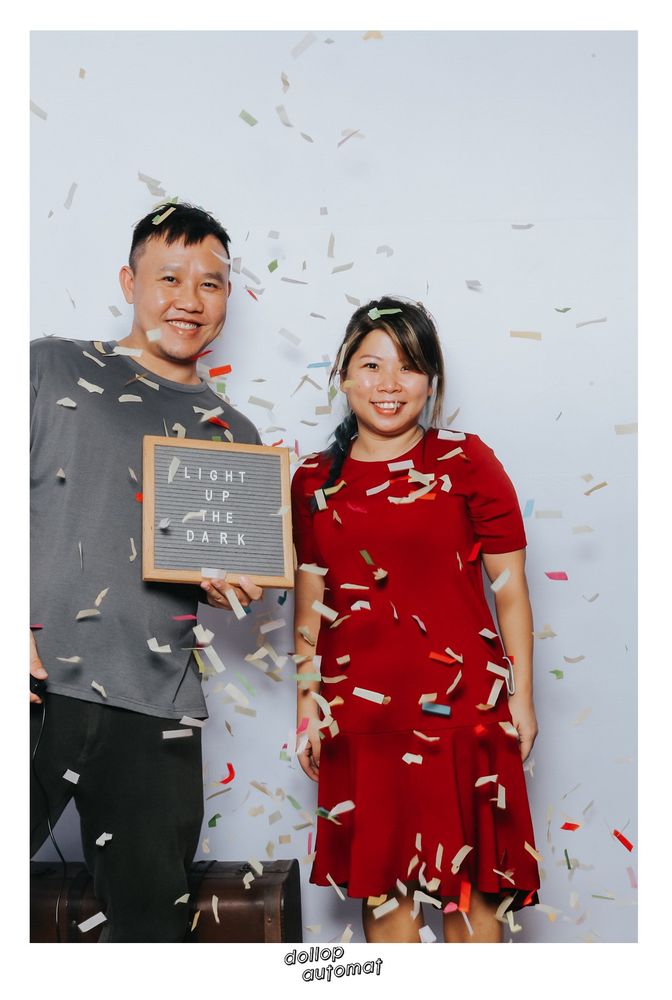 Each 15-minute slot costs $30 for two people. Customers can let their imagination run wild while taking high-quality photos with a light or dark background. Customers can also choose to take pictures in vibrant colors or classy black and white. Dollop also provided fun props to increase chances for creativity and gave participants control of the shutter trigger.
Upsell with optional add-ons.
Give customers the option to purchase several add-ons. In Dollop's setup, they were:
Additional person (+$10)
All black & white digital files (+$30)
All black & white + full colour digital files (+$40)
Additional 4R print (+$5)
Additional 6R print (+$8)
Promote the experience.
Dollop had happy customers share their experiences via short videos on TikTok. The post from @ainsyuqriahh had over 20,000 hearts and 2,500 shares and another example is the post from @mxrhaxmn which reached thousands of links in less than 12 hours. As a result, demand for the concept surged.
How Check Cherry Helped
When the demand rose dramatically after much attention on TikTok, Dollop was able to quickly capitalize on that and increase the slots available for booking by firstly increasing the operating hours, and eventually simply duplicating the mini-sessions. Amber, one of the owners of Dollop said: "We could leave all the heavy lifting of checking availability, booking, and payment to Check Cherry and focus on operations. Eventually, we had two studios run concurrently to cope with demand. There were understandably a few cancellations on the event day, but it was easy to reschedule them and have new customers replace them in those slots." Amber continued: "At Dollop we believe in building the whole experience, and when you have a remarkable service people naturally will talk about it - plus some good fortune from the TikTok algorithm! The booking experience is a big part of that easy and enjoyable customer experience."
About Dollop Photobooths
Dollop is a leading provider of photo booth rentals in Singapore. You can learn more about the origins of the Dollop Automat Self Studio on their website. They are also the first company in Singapore to offer Check Cherry. 🚀