When a sales and marketing pro with 25 years of experience decided to start a photo booth business, she knew the buying process needed to be smooth if her newfound company were to flourish.
"I first started looking for solutions because I wanted an easy way for my clients to sign contracts and pay.", said Angela Flores of Desert Memories Photo Booths. After using more traditional solutions, she found something that worked well. "Check Cherry does such a great job at making my sales process efficient. I've doubled my business each year (less covid's 2020), and I truly believe Check Cherry played a role in my ability to do so."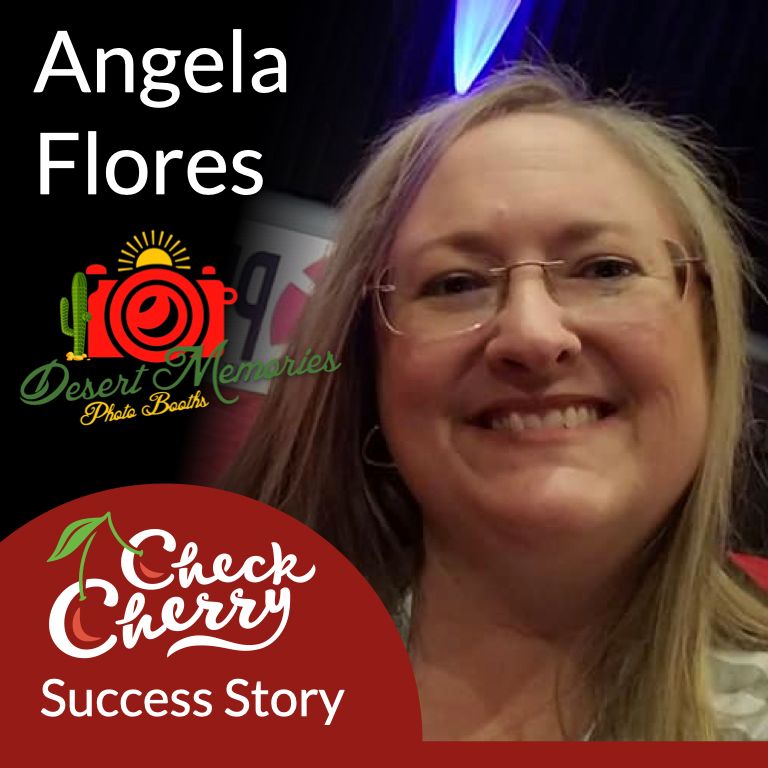 Angela started Desert Memories Photo Booths in 2017 to service the Tucson and Phoenix photo booth rental markets. Shortly after, Angela began to use Check Cherry to run her business. The benefits of using Check Cherry also include collaborating with clients leading up to their event. "I love how much time Check Cherry saves me. Everything I need for a booking is in Check Cherry. It helps me look like a pro." Using Check Cherry, Angela can offer her customers an easy-to-use and intuitive customer portal where clients can choose backdrops, photo booth templates, and fill out questionnaires.
"Check Cherry is one of the two best values for my photo booth business." Her other top value is Darkroom Booth, a popular photo booth program for operating DSLR photo booths.
Angela started her business with one photo booth and can now accommodate nine bookings on any given night. "My bookings went through the roof when Check Cherry rolled out proposals because customers had all the information they needed, and with just a click of a button, they can accept and become clients." Check Cherry also offers an option to provide clients a genuine end-to-end online booking for photo booth rentals. "I love getting an email that a client booked without me talking to them."
Check Cherry co-founder Judd Lillestrand said: "Angelas knows how to make her clients happy and close sales. I'm not surprised by her growth. She's been a great customer, provides actionable feedback, and is very likable."
With more photo booths on the way, Desert Memories Photo Booths is still growing. In fact, with the time Angela saves running her business on Check Cherry, she's got the energy to start on a new venture.
The new company will provide services for Pinterest-worthy slumber parties. "We'll provide Teepees, garlands, pillows, lights, and other cute stuff to make for a memorable slumber party." She also plans to run that business with the same Check Cherry account with a different brand.
Angela is an empty nester and staying busy. With her background in sales and marketing, a Check Cherry account, and a positive entrepreneurial spirit, she's making the most of the newest chapter in her life. "One of the things I appreciate about Check Cherry is they focus on delivering value to businesses like mine. They have the best customer service and manage everything from leads, proposals, billing, taxes, contracts, & event choices like backdrops and template designs."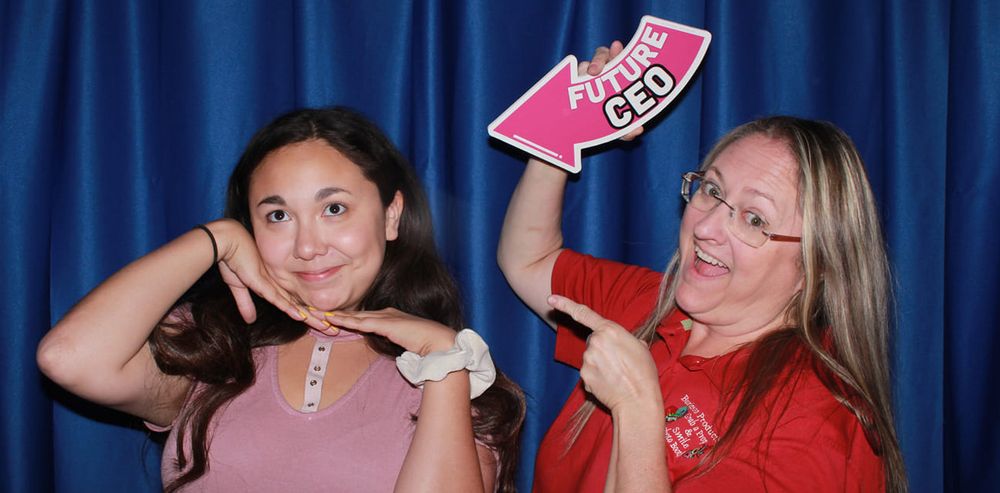 Do you have a Check Cherry success story you want to share?
We want to hear bout it! Send an email to stories@checkcherry.com and tell us all about it.