Clients want you to offer online booking.
But shopping cart and appointment scheduling software just weren't designed for selling photography services online.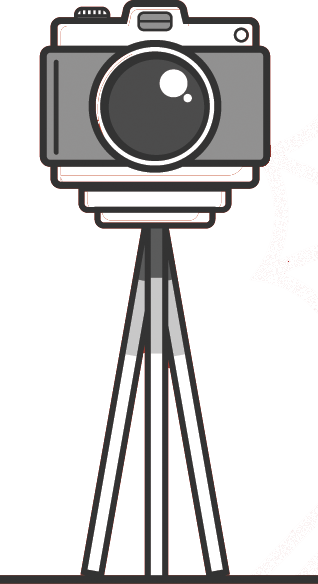 Clients want you to offer online booking.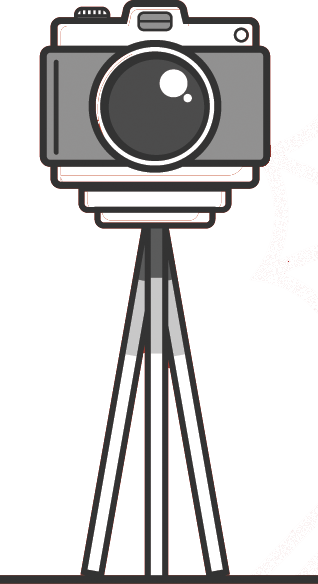 But shopping cart and appointment scheduling software just weren't designed for selling photography services online.
That's why we built Check Cherry.
So you have everything you need to do online booking right.
Add Your Packages
You don't have products; you have packages. Add your packages, configure pricing, deposits, images, and more for a smooth checkout experience.
Set Your Availability
You don't have inventory; you have availability. Check Cherry knows when you're available. You can also set blackout dates and sync calendars.
Upsell with Add-ons
Customers can't buy just any add-on. Limit which add-ons are available for which packages. You don't have to change your strategy for online booking.
Add Your Locations
Add your favorite places for photoshoots and allow clients to pick their preferred location. Specify which places appear for each package.
Sign Contracts
Not everything you sell has the same agreement. Upload your terms, collect signatures, and automatically insert sections based on the package or add-on purchased.
Collect Payments
Never put a booking on your calendar again without payment. Square, Stripe, and PayPal integrations available. No extra fees.
Countless thoughtful details. One great system.
Countless thoughtful details.
One great system.
Over the years, we've listen customers and incorporated feedback to make Check Cherry amazingly helpful.
Impress clients with your beautiful and easy-to-use online booking process.
When you're easy to book you get more business. 🚀
We've baked in years of experience and best practices, so you can maximize your online sales without having to do all the research.
Your Branding & Colors
Customize your account by uploading your logo and matching your brand's color. You can even manage multiple brands in one account.
Simple Website Integration
Integrating with your marketing website is easy. Just add call-to-action buttons linking to your services or packages.
Multi-step Booking
Check Cherry walks people through your booking process over multiple steps, so you get more leads, insight, and sales. You'll love the lead alerts.
Partial Bookings Leads
If a person starts the booking process but does not finish, we'll send you a Lead Alert so you can follow up, learn more and close the sale.
Add Images Everywhere
People online buy with their eyes. That's why you can add images throughout the booking process. Add photos to packages, add-ons, proposals, places, and more.
Send Beautiful Proposals
Some clients will want a proposal. Present your offer, collect a signature, and ensure you have a deposit before the booking is confirmed.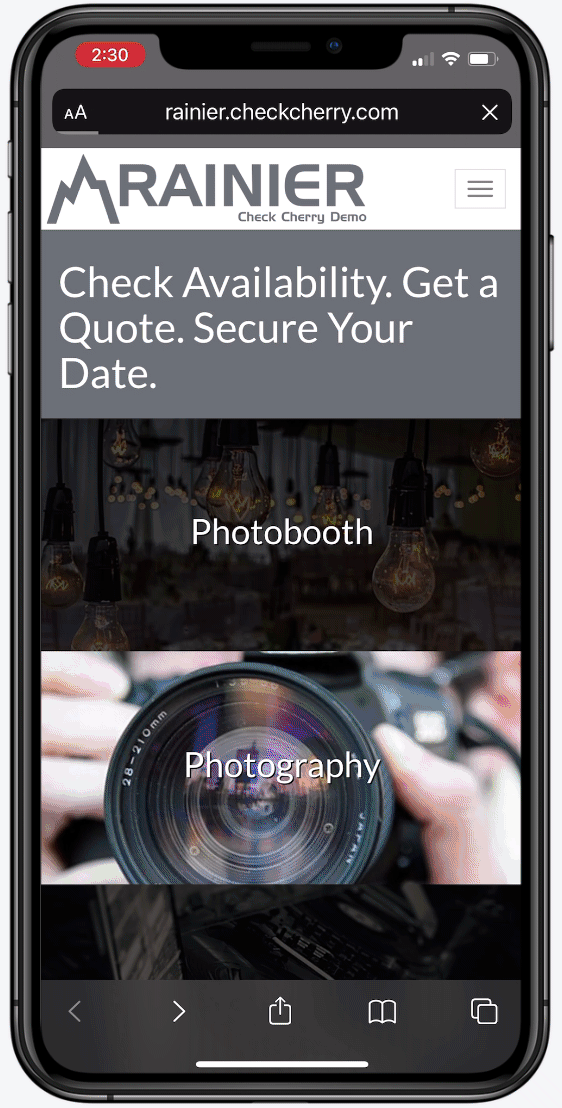 "I found Check Cherry when doing a search for something to schedule mini sessions for my photography business. It's the perfect end to end online booking and payment solution. It has made my work so much easier, and its convenient for my clients to click, select their session, sign the contract, and pay. I love it! Not to mention, their customer service is on point. Quick response time and open to suggestions. Fantastic!"
~ Cammy, TopHatz Photography
People will ❤️ how easy it is to book a session with you.
30-day free trial. 60-day money back. ⭐⭐⭐⭐⭐ Customer reviews.