If you travel to provide services to your clients, there is a good chance you've considered implementing travel fees. In this article, we'll cover everything you need to know about travel fees and provide some actionable advice to ensure you're doing it right.
What is a travel fee?
A travel fee is an additional fee added to your standard pricing. Often, travel fees vary based on the distance one travels. The further one travels, the higher the travel fee.
👉 Use a quality online booking system with travel fees built-in, like Check Cherry, so you can automatically calculate and charge clients travel fees. It saves a lot of time and ensures accurate billing.
Why do people charge travel fees?
If you package your services, there is a good chance you've factored some travel into your pricing. However, if a client needs you to drive 62 miles, your standard pricing may no longer be profitable. Travel fees allow you to service a larger geographic area by offering clients the option to compensate you for travel.
Should I charge travel fees?
If you're open to traveling further distances to work and leveraging packages to sell your services, you should charge travel fees because they will ensure you are operating profitably.
If you are unwilling to travel outside a smaller area or send proposals with custom pricing to each client, you might want to lump all costs into one price to ensure each booking is profitable.
👉 Travel fees give more people the opportunity to hire you because it expands the geographic area you are willing to serve.
Distance-Based Travel Fees
We often see our customers include a free travel range with all packages. For example, the first 30 miles are free, and if they must drive more than 30 miles, it's $2.00 per mile. Distance-based travel fees are outstanding because they are granular and account for time and fuel costs best.
Flat Rate Travel Fees Tiers
Some people like to charge a flat fee for travel. For example, one's travel fee structure might look like this:
0-25 miles - FREE
25-50 miles - $35 Flat Fee
50-100 miles - $125 Flat Fee
This option is much less popular. One positive aspect is you can make one tier meaningfully more expensive than another.
Round-trip or one-way?
The majority of Check Cherry customers charge one-way travel fees. If a wedding venue is 55 miles away, they charge a travel fee based on 55 miles (single trip). Another option is calculating based on the length of getting to and from the service address (round trip).
One-way calculations make it easier for the client to understand your fee structure because most clients will not think to double the distance. If you opt to charge on a one-way basis, consider increasing your per-mile fee to account for the trip back home.
On the other hand, the round trip calculation will make the per-mile fee appear lower than a single trip fee. This may be helpful during the initial sales process. Round-trip is also a more accurate representation of actual costs associated with you traveling on behalf of a client.
Should I just use the rates provided by the IRS?
Each year, the IRS releases Standard Mileage Rates. In 2022, the amount was 58.5 cents per mile. Check with the IRS or your tax professional each year and track mileage for any business purposes. Regardless if you charge travel fees or not, you can deduct the cost per mile that you travel for business. Talk to your accountant about how to do it right.
Remember that the number provided by the IRS each year is based on an annual study of the fixed and variable costs of operating an automobile. It's probably a mistake to charge clients based on rates set by the IRS.
How much should I charge my clients for mileage?
This answer will vary by market, service type, and ideal customer profile. Here are three factors to consider when calculating a travel fee:
Travel time
One of the more significant expenses is your time, and travel will effectively increase the time you need to dedicate to complete your service. If you have staff, you probably want to pay them for travel time to ensure they want to work a booking or event.
Fuel costs
Gas prices are outrageous. Do a rough calculation to see what it goes to drive 15, 25, or 50 miles based on your fully-loaded vehicle.
Vehicle wear and tear
The more you drive a vehicle, the more it costs to own due to depreciation, interest on your loan, insurance premiums, maintenance, and repairs. Estimates can be as low as $0.21 per mile and more than $0.62 per mile. You can use this handy calculator to get an estimate for your vehicle.
Example Travel Fee Calculation
Here is an example of how one might estimate the true costs of travel.
Fuel - $0.206 per mile
Cost per gallon of fuel: $4.33
Miles per gallon of fuel: 21
Fuel cost per mile = $0.206 cents per mile ($4.33 / 21)
Wear & Tear - $0.66 per mile
5 Year Vehicle Wear and Tear = $49,515
Vehicle Wear and Tear Per Year = $9903 ($49,515/ 5)
Per Mile Wear and Tear = $0.66 ($9903 / 15,000 miles)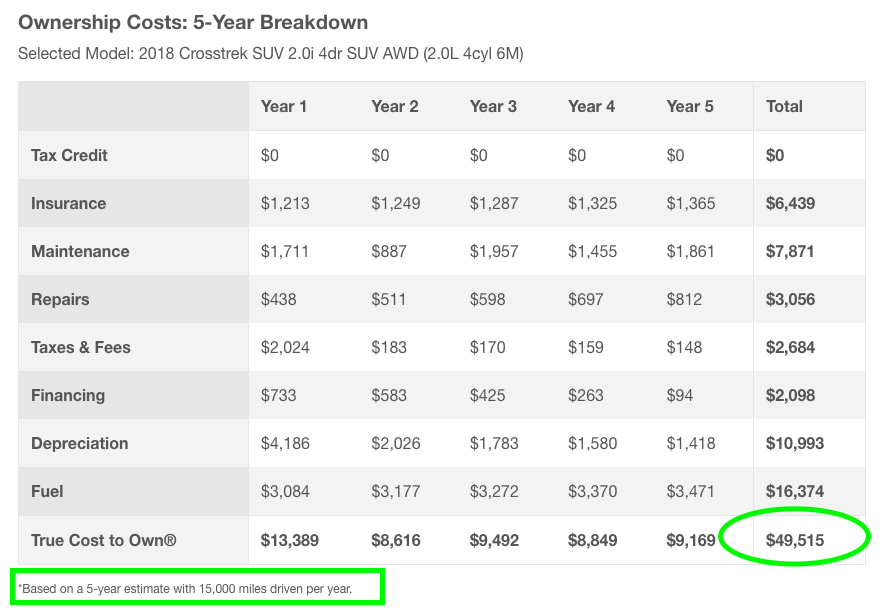 Staff Costs - $0.517 per mile
Distance to Venue: 38.7 Miles
Travel Time: 1 Hour
Hourly Rate: $20
Cost per mile = $0.517 ($20 / 38.7 miles)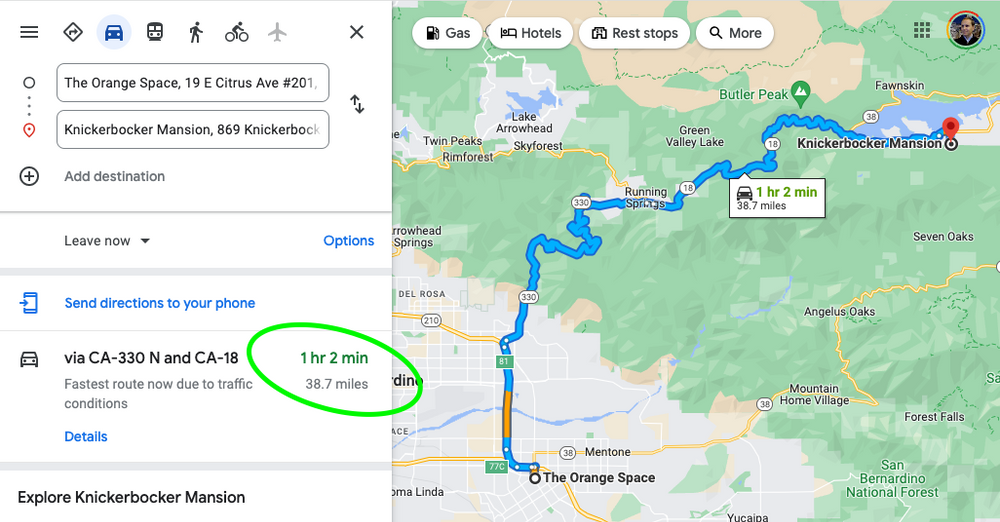 Estimated Travel Fee
$1.38 per mile ($0.206 + $0.66 + $0.517)
Automatic Travel Fee Calculations
Watch how Check Cherry makes it easy to calculate and charge travel fees. You can create multiple travel zones, limit bookings outside your service area, and more.