When a seasoned entrepreneur wanted to take his event service company to the next level, he knew he needed to find the right system to help along the way. "At the time, I was spending a lot of time sending emails to clients. I came across a video of Check Cherry's automated messaging on social media and decided to sign up for a trial.", said Zach Thomas, CEO of Apogee, an Oregon Wedding & Event Services company. "I attribute a lot of my ability to grow the business to the time I save with Check Cherry. It allows me to focus less on repetitive tasks and more on the bigger picture."
Zach has big plans. It's no misnomer he named the company Apogee. The word means "the highest point in the development of something; a climax or culmination." When Zach started using Check Cherry in 2017, Apogee offered DJ and Photo Booth services. Today Apogree provides DJ, florist, photography, videography, photo booth, casino parties, and planning services. "The system is flexible. It's helped me figure out packages and add all my services.", Zach reflected.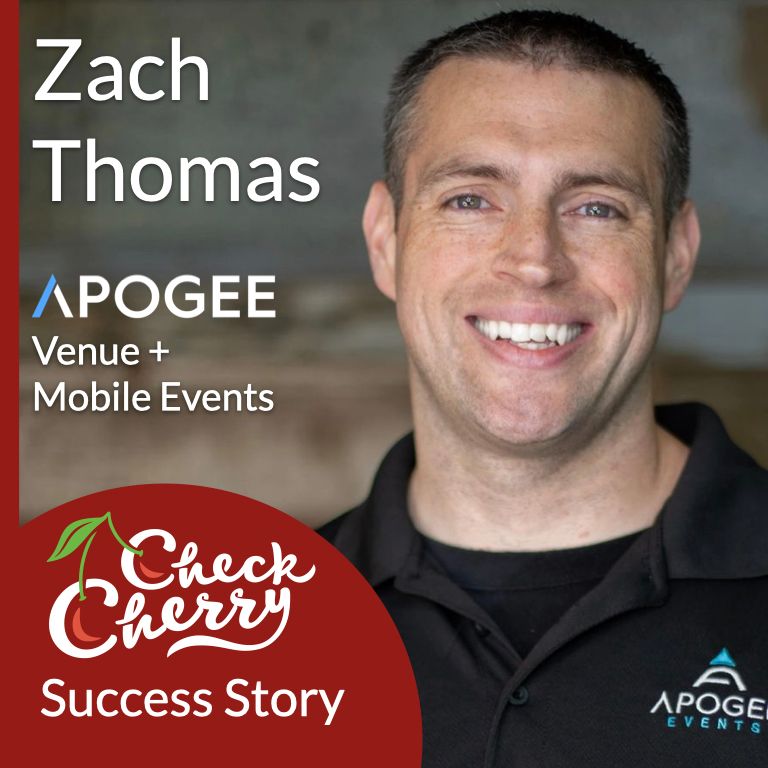 Zach's noticed the buying preferences of brides changed, and he's ready to capitalize. "We have a more modern, ready-to-book, ready-to-click bride." Zach uses Check Cherry's online booking system to accommodate such customers. "Any service we put on Check Cherry has been booked online.", he continued. Zach is
"Offering online booking is not only a great way to close more sales, but it's also a great way to collect high-quality leads." Check Cherry co-founder Judd Lillestrand. "That's because people don't want to waste time early on in the evaluation process and want to see pricing and packages. I love that Apogee has a call to action for a 'Pricing Guide .' It sends people to the Check Cherry booking engine. Zach's smart.", Judd continued.
The benefits of using Check Cherry's online booking platform are not limited to allowing customers to book anytime they're ready. If a person does not complete the process by signing a contract and paying an initial deposit, they automatically become lead in Check Cherry. "I love how easy it is to convert a lead into a proposal. We often follow up with someone who didn't finish booking over the phone. It allows us to answer any questions and close the sale by sending a proposal.", said Zach.
👉 Suggested Article: Banquet Hall Booking Form [Tips & Tricks]
Apogee is still growing, too. In February 2020, Apogee started a Wedding Venue in Salem, Oregon. The recipe is simple: provide modern brides with amazing services for just about anything they need. It's a proving ground for the next step in Apogee's journey to becoming the biggest wedding/event service provider in the United States.
"The team at Check Cherry has been great over the years. There have been so many updates. It's clear they care about me and my success."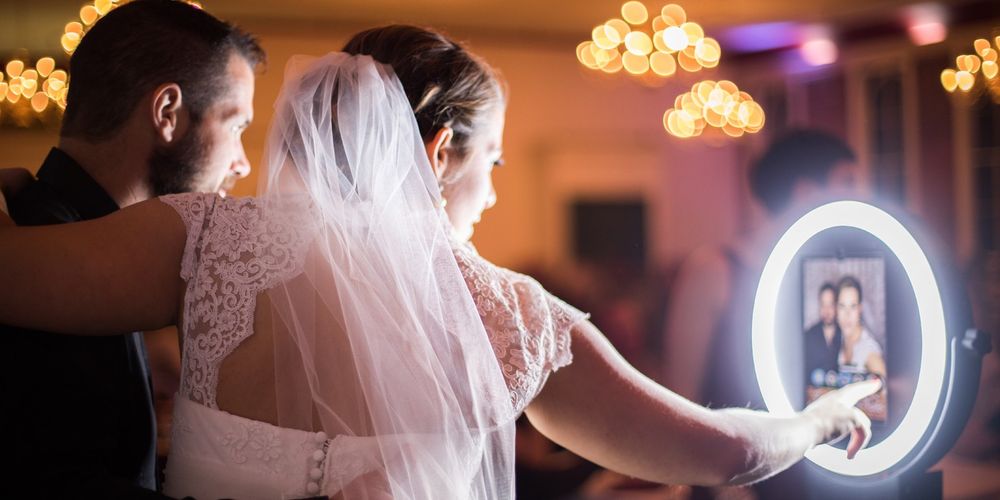 Do you have a Check Cherry success story you want to share?
We want to hear bout it! Send an email to stories@checkcherry.com and tell us all about it.